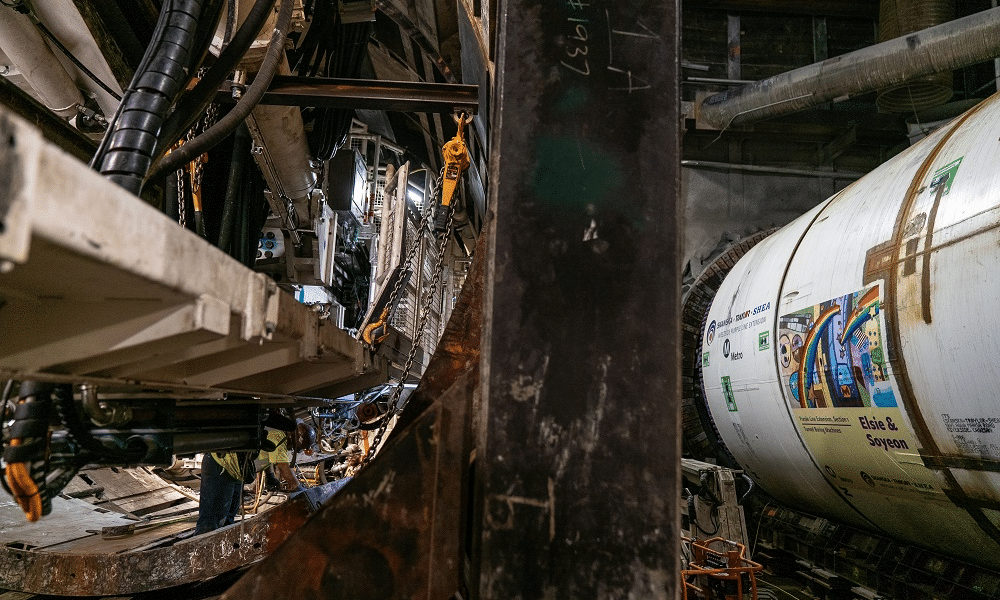 Tunneling for LA's Purple Line Extension Officially Begins
In a major milestone for construction of the first section of the Metro Purple Line Extension Project, the Los Angeles County Metropolitan Transportation Authority (Metro) has begun tunneling work underneath Wilshire Boulevard and La Brea Avenue.
One Year of Waterview Connection: When Tunnel Becomes Smart
With the next addition of a new tunnel in Seattle (USA), SICE manages more than 2,500 km of roads and 346 km of tunnels with SIDERA, SICE's Tunnel Management Software, equivalent to a thousand Eiffel towers.
CMP Products Secures Major Singapore Tunnel Contract
Leading manufacturer of cable glands and cable cleats, CMP Products, has secured a major contract to supply cable restraining 'cleats' to the multi-million dollar Singapore Tunnel Project.
Polymer Concrete Market to Reach $600 Million By 2025
According to a new research report by Global Market Insights, Inc., the polymer concrete market size is forecast to exceed $600 million by 2025. High polymer prices may prove to become a obstacle in the growth of the polymer concrete market.
MAPEI Joins AEC Cares' 2018 Annual Project
On Oct. 5, MAPEI partnered with the charity organization AEC Cares for "ProjectHouston," donating time and materials in order to help improve conditions at Santa Maria Hostel in Spring Branch, which is a neighborhood of Houston, Texas.
IN THE OCTOBER ISSUE
Risk Management
Project Update
Tunneling in Akron
Don't miss out on the best tunnel coverage in North America — renew your subscription!
Risk Management in Underground Construction — November 28-29, 2018
Los Angeles, CA
This course brings together contractors, owners, consultants, insurance companies, vendors, and law firms in a unique event to discuss how to successfully complete modern tunnel projects and other large-scale underground construction projects.
Learn More

Microtunneling Short Course/Pilot Tube Seminar — February 4-7, 2018
Denver, CO
For more than 25 years, the Microtunneling Short Course has trained over 3,500 professionals, ranging from contractors and engineers to owner agency representatives. The three-day intensive course covers the latest in emerging technologies, takes an in-depth look at subjects that can impact your job, and includes the latest technical information to ensure a successful project.
Learn More

NASTT's 2019 No-Dig Show — March 17-21, 2019
Chicago, IL
The No-Dig Show is the largest trenchless technology conference in North America where professionals attend to learn new techniques that will save money and improve infrastructure. Attendees will find more than 190 exhibits and 160+ peer-reviewed, non-commercial presentations, including case studies detailing environmentally friendly trenchless solutions and cost-saving opportunities for municipalities and utilities.
Learn More

Technical and practical information required by engineers for cost effective and technically sound grouting programs.
Read More & Purchase
Innovative techniques focused on reducing time, cost and risk in the construction and maintenance of underground facilities.
Read More & Purchase