A monthly newsletter by TBM: Tunnel Business Magazine highlighting issues related to risk management for tunneling and underground construction projects.
Contracts and Risk, Building Blocks for Success
Major underground construction projects by nature have the potential for significant cost and schedule overruns as the conditions in which the work is undertaken are likely to be less than fully understood. Over the years, there have been projects whose performance when measured against the original budget and schedule have been less than optimal for a variety of reasons, including such projects as the Heathrow Express, Channel Tunnel, East Side Access, Hallandsas, and more.
---
November 28-29, 2017 | Washington, DC
The 2nd annual Risk Management in Underground Construction course will be held Nov. 28-29, 2017, at the Residence Inn Arlington Capital View in Arlington, Virginia. Attendees will consist of contractors, owners, consultants, insurance companies, vendors, and law firms. The intimate setting of the event promotes open discussion between presenters and attendees. Without an understanding of the risks up front, and open discussion of the risk between the parties involves, projects can become involved in disputes that benefit no one. Topics to be covered include contracting practices, geotechnical baseline reports, funding, insurance, risk registers, and best practices. Plan to attend and learn more about the course today.
---
Best Practices in Managing Urban, Underground Transit Systems
The worldwide tunneling construction industry is witnessing a historic boom as tunnels become viable solutions to traffic congestion, dwindling right of way, aging infrastructure, rapidly expanding urban centers and population growth.
Q&A with Bob Goodfellow
Robert "Bob" Goodfellow is a Senior Vice President for Aldea Services LLC, and he is a licensed professional engineer in more than a dozen U.S. states. Goodfellow has 25 years of experience in the tunneling industry and he currently serves on the Executive Committee for the Underground Construction Association (UCA of SME).
---
UCA Risk Management Guidelines Available for Download
The Underground Construction Association of SME (UCA) recently endorsed the new "Guidelines for Improved Risk Management Practice on Tunnel and Underground Projects in the United States."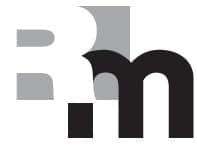 Agenda Set for Risk Management in Underground Construction Course
Course organizers have posted the agenda for the 2nd annual Risk Management in Underground Construction course, to be held Nov. 28-29, 2017, in Arlington, Virginia.