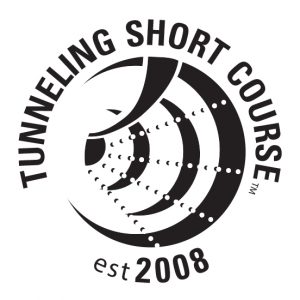 From Sept. 12-15, 2016, the 9th annual Breakthroughs in Tunneling Short Course was held on the campus of the University of Colorado in Boulder.  With a new location in 2016, the event featured presentations and discussion with worldwide leading experts that has been its hallmark since its founding in 2008.
The course was co-founded by Dr. Levent Ozdemir, Ozdemir Associates, and Tim Coss, Mircotunneling Inc., the team who also created the annual Microtunneling Short Course (Feb. 6-9, 2017) and the upcoming Risk Management for Underground Construction course (Nov. 14-16, 2016). The first microtunneling course was held in 1994 and it has become the premier event dedicated to microtunneling worldwide. TBM: Tunnel Business Magazine/Benjamin Media serves as the media partner.
RELATED: 23rd Annual Microtunneling Short Course Attracts Record Numbers
The courses feature presentations by leading tunneling professionals from across the globe. The venue and course structure allow ample networking and discussion on all aspects of tunneling, from planning and design through to construction and management.
Highlights of the Breakthroughs in Tunneling Short Course agenda included case history presentations on the record-breaking Lake Mead Intake No. 3 project for the Southern Nevada Water Authority (SNWA), and the rescue shaft for the SR 99 TBM in Seattle, the largest tunneling machine in North America. Technical presentations included tunneling in soft ground and hard rock, ground improvement methods, design, and contracting.
In addition to the classroom presentations, the three-and-a-half day event hosts an annual banquet that includes the presentation of the Tunnel Achievement Award winners. This year's winner was the aforementioned Lake Mead Intake No. 3 project, which set a new standard as crews encountered pressure of up to 15 bar while mining under the lake. Project team representatives from SNWA, Vegas Tunnel Constructors (Salini Impregilo–S.A. Healy JV), CH2M, MWH, Arup and Brierley Associates and Herrenknecht were on hand to receive the awards and discuss the project. (The project was highlighted in the August 2016 issue of TBM.)