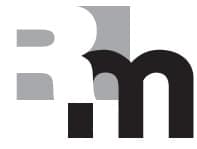 Course organizers have posted the agenda for the 2nd annual Risk Management in Underground Construction course, to be held Nov. 28-29, 2017, in Arlington, Virginia. The course features presentations from industry-leading professionals representing all facets of the underground construction industry, including owners, engineers, contractors, lawyers, financiers, manufacturers and insurers.
With the scope of underground construction projects continuing to increase – in some cases exceeding $1 billion – managing risks is becoming increasingly important across all sectors. Risk Management in Underground Construction covers the latest trends and issues from planning and design through contract implementation and construction.
The course is broken into four sessions: Fundamentals of Risk Management; Incorporating Risk into the Contract Document; Alternative Delivery, Legal & Insurance; and Case Studies. The sessions conclude with interactive panel discussions that allow attendees the change to share their own experiences and insights.
RELATED: Risk Management Course Held in Miami
New presentations on the agenda this year include "P3s from a Financier's Perspective" by Joe Aiello, Meridiam; "Risk-Based Integrated Cost and Schedule Analysis," by John Reilly, John Reilly Associates, and Philip Sander, Risk Consult; case studies from Washington, D.C., Las Vegas and Mexico City; and more.
The event will benefit anyone involved in the planning, implementation, construction or management of large underground construction projects, including contractors, facility owners, engineers and consultants, insurance professionals, lawyers, and equipment manufacturers and suppliers.
Risk Management in Underground Construction is organized by Ozdemir Engineering, Microtunneling Inc. and Benjamin Media, publisher of TBM: Tunnel Business Magazine. Together, they have organized more than 30 events providing education for the underground construction and tunneling market sector.
To register, click here.