In a joint venture, Atkins and Arup have been appointed by Highways England as the design consultant to develop a preferred option for improvement of the A303 between Amesbury and Berwick Down. The section of road includes a 2.9-km tunnel near Stonehenge. Construction is expected to begin by April 2020 , according to The Construction Index.
Andrew Alcorn, Projec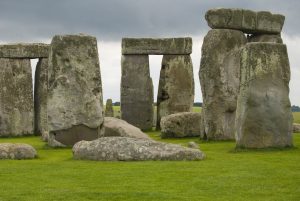 t Manager, Highways England stated:  "This award takes us another step closer to our commitment to deliver the A303 Amesbury to Berwick Down Improvement Scheme. Now we have Atkins/Arup on-board to help with developing options for the scheme and pre-construction planning, we will be able to take the next step towards making this scheme a reality."
RELATED: Arup-Atkins JV Awarded 'Super Sewer' Engineering Contract
The A303 improvement scheme, which forms part of the government's £15 billion "Road Investment Strategy," will include provision of a dual two lane all-purpose carriageway in this section, together with a bypass of the village of Winterbourne Stoke.
Atkins' Strategic Market Director, Lesley Waud commented: "This is a much needed scheme that will play a pivotal role in relieving congestion and improving journey times. We are delighted to work in partnership with Arup in delivering this vital project that will not only generate major benefits to better meet the needs of the travelling public,  but will also support local economic growth in the long term."
The design team, appointed under Highways England's Collaborative Delivery Framework (CDF), will provide technical services including highway and tunnel design, environmental and geotechnical engineering, acoustics and prepare a public consultation on options in readiness for a preferred route announcement.
Tony Marshall, Global Highways Director, Arup added: "We are delighted to be a part of the team tasked with helping to relieve congestion and improving the setting of a world renowned heritage site. By working collaboratively we can produce a transport solution that is sensitive to an area that is of immense cultural and environmental importance."
The A303 trunk road links London with the South West and is a key route for long-distance commercial and holiday traffic. The scheme will unlock a pinch-point that has restricted the economy of the South West while enhancing the world heritage site at Stonehenge. This scheme is an integral part for creating an A303 expressway to the South West region.