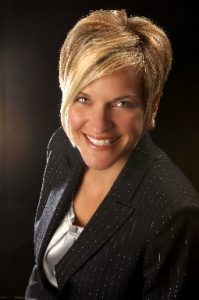 Brierley Associates is pleased to announce that Nancy Nuttbrock, P.E., has returned to Brierley after nine years to focus on the firm's growing business in Texas.
Nuttbrock was with Brierley Associates between 2000 and 2005. During that tenure, she quickly established herself as an expert in the tunnel industry working on high-profile projects in Texas and across the nation. Before her return to Brierley, Nuttbrock held several high-level positions with the State of Wyoming, including the Deputy Director for the Wyoming Department of Environmental Quality and the Administrator of its Land Quality Division. Prior to joining Brierley in 2000, she spent several years working for others on mining projects, oil and gas production, and as a geotechnical engineer.
Nuttbrock has a bachelor of science degree in geologic engineering from the South Dakota School of Mines and a master of science degree in mining and earth system engineering from the Colorado School of Mines, where she focused on tunnel engineering. In addition, she has completed numerous, intense leadership training courses which helped her develop high-functioning teams that worked with her in Wyoming to achieve amazing progress.
Nuttbrock is a registered professional engineer in Wyoming and Nevada and is in the process of becoming registered in Texas. She commented, "I am excited to start a new challenge with Brierley Associates and expand on the success the firm has realized."
Gregg Sherry, Principal of Brierley Associates stated, "Nancy brings not only her professional experience, she also brings her leadership and work with tunnels and regulatory agencies, which should be invaluable to our clients."
Robin Dornfest, manager of Brierley's Central Region, which includes offices in Texas and Colorado, said, "We have been searching for the right person to help us further develop our presence in Texas for more than two years and clearly our persistence has paid off. Nancy will help lead our Texas operations, open our Houston office, and continue our long history of delivering recognizable value to our clients as she pursues her passion of 'creating space underground.'"