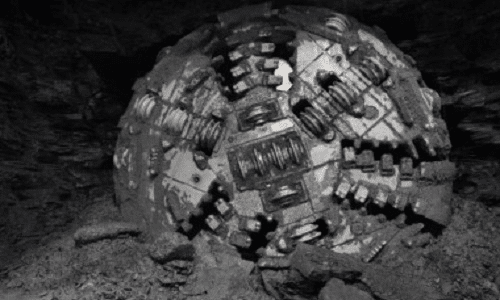 Michels Corp. announced that it completed the final drive on the 4.5-mile Blacklick Creek Interceptor Sanitary Sewer tunnel for the City of Columbus (Ohio),  three months ahead of schedule.
Up to 75 crew members have been working day and night in Blacklick, Ohio, using a 12-ft diameter earth pressure balance tunnel boring machine to install the 10-ft inner diameter, fiber-reinforced precast concrete final liner. The machine and tunnel passed through two intermediary shafts and negotiated 12 curves covering approximately 70 percent of the alignment.
RELATED: DLZ Wins ACEC of OH Award for Columbus Sewer Tunnel
A particular challenge of this project was the high variability of ground conditions. Although EPBMs are typically suitable for soft ground, the Blacklick machine was specially designed to handle shale rock as well.
Completion of the drive is a significant milestone on the project. Next, crews will spend several months building concrete structures in shafts and completing surface restoration.
RELATED: Michels Canada Builds Successful Microtunnel in BC