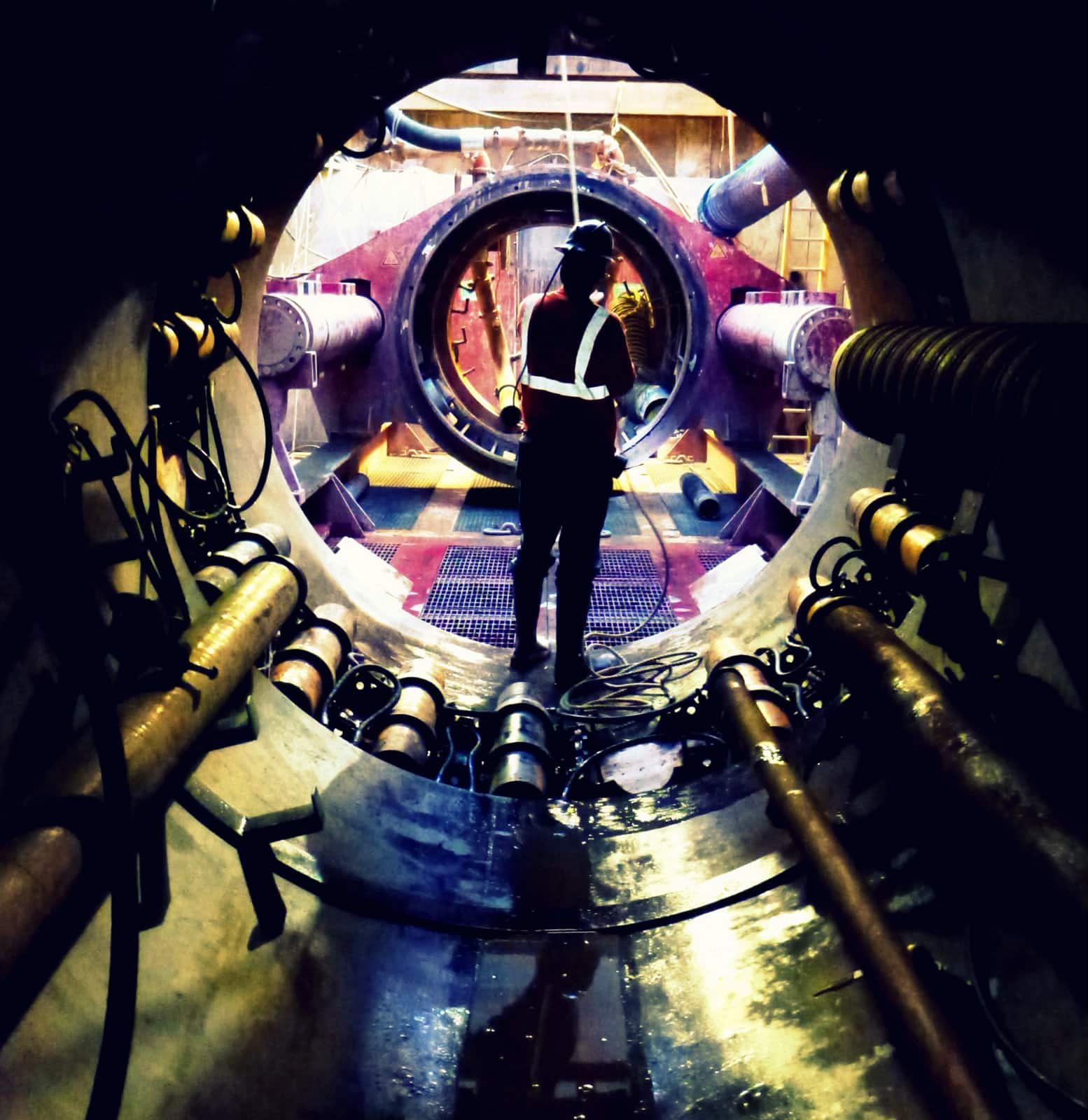 A Look Inside the Publication of ASCE's "Standard Design and Construction Guidelines for Microtunneling"
This year marks the 30th anniversary of the introduction of microtunneling to the United States. Once considered a novelty application, its use has expanded throughout the years. Microtunneling is now a well-accepted trenchless method for pipeline installation throughout North America for a variety of applications and geologic conditions. But despite the fact that it is now a mature technology, education is still needed as to its capabilities and best uses.
That's where the ASCE Microtunneling Guidelines come in. Originally published in 2001, ASCE is on the verge of releasing an updated version, officially titled "Standard Design and Construction Guidelines for Microtunneling," that expands upon the original document, as well as provides information and commentary about developing trends and technology that have evolved in the intervening years.
The Standard was compiled by a committee of professional engineers, contractors, owners, equipment manufacturers, and material suppliers over the past several years. The committee is addressing public ballot comments before publication anticipated for early 2015.
The goal of the Standard is to provide a reference document that serves as a basis for planning, designing and constructing microtunneling projects, including a glossary of terms that assures that all parties are "speaking the same language."
The Standard is an important step for microtunneling as it enters the next phase of its development. As such, we decided to gather a cross section of the committee involved in the writing and compilation of the document to speak about its development and goals, as well as the microtunneling industry at large.
Committee members providing their input included: Glenn Boyce, Jacobs Associates; Dennis Doherty, Haley & Aldrich; David Bennett, Bennett Trenchless Engineers; Mark Hutchinson, City of Portland; and Les Bradshaw, Bradshaw Construction.
What was the impetus for updating the Standard? What do you hope to accomplish with the publication of the updated document?
GLENN BOYCE – To be an ASCE Standard, there are certain protocols and requirements that must be met. One of them is that it needs to be updated every five years to keep current. The committee began the process of updating the original Standard in 2008, but didn't really get going in earnest until 2010.
The intent of the update is to incorporate new changes; the technology is changing and there are new procedures and adopted practices. The process of writing the original Standard started in 1995 and took six years to complete. It didn't go into the level of detail that some thought that it should have, but I believe we were successful in getting people's attention and getting them started on the right path. The idea with the revision is to try to make it much more informative, much more adopted to the practices and changes that have occurred in the industry. One thing that has helped has been the involvement of the North American Microtunneling Association (NAMA), which is a group of the 15 largest microtunneling contractors in North America that formed within the last couple of years. They got involved and added their thoughts and needs and what they felt were areas that needed improvement.
So it has taken awhile, but we are hoping to create document that is up-to-date, with current technology, and will be used by everyone in the industry.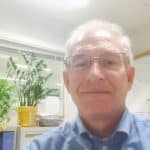 MARK HUTCHINSON – I attended training in the 1990s presented by Glenn Boyce using the old ASCE Standard.  The old ASCE standard was a good introduction to microtunneling; it discussed the major subjects which were relatively new at the time.
I hope the new Standard provides a framework of the best practices and raises questions owners should be asking their consultants and themselves when considering microtunneling as an option for a project. I also hope that the document can be used to educate owners' engineers on the private and government side about the usefulness of the tool and how to have a successful project.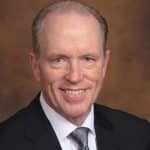 LES BRADHSAW – There have been substantial improvements in microtunneling and the utilization of the method. With our broadened experience and equipment, we are able to complete projects in ground conditions – like rock and soft soils – that we could not do 15 years ago. We tried to address all these improvements in the Standard. I also think we did a better job of summarizing the history, the methodologies, and the lessons learned. As contractors, NAMA was reluctant to get involved initially, but we couldn't be happier with the response from the engineering leaders of this new Standard in working with us to make things not just theoretical, but practical and usable. I think it really reflects where the industry is. It is a work in progress, however, and there are new challenges out there that are being embraced every day. The industry is moving forward in spite of the deepest recession this country has seen since the 1930s.
DAVE BENNETT – NAMA and its contractor members brought a lot of practical experience and knowledge to bear. One of the things that I am most proud of, is that I believe we have achieved a very practical document that has a tremendous amount of detail, yet it avoids being overly prescriptive. It allows innovation. It allows judgment. It allows experienced practitioners the flexibility to use that experience and judgment.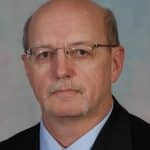 DENNIS DOHERTY – The original document was referred to as "Standard Construction Guidelines for Microtunneling," and it was realized that engineers who were perhaps not experienced were referring to the document, so with this revision we changed it to "Standard Design and Construction Guidelines for Microtunneling" so that owners and engineers can understand the details that go into making a successful project.
What are some of the specific areas that were changed or added? Why?
GLENN BOYCE – When we wrote the original Standard in the 1990s and into the early 2000s, microtunneling was used primarily in soils and generally in smaller diameters. Now the industry has migrated into larger machines with more horsepower and more torque, so we are able to go through rock conditions. We have gone from drive lengths of 200 or 500 ft to thousands of feet. The new Standard details how we deal with boulders, using modern guidance systems, using bigger machines with face access and airlocks, and using new pipe materials. It is a method that is now used in mixed face conditions in larger diameters with longer drive lengths. It is simply more reflective of what is in the industry.
LES BRADSHAW – MTBMs with cutter wheel access allow us to get in and change tooling where before they would wear out in most rock conditions before we were able to complete the drive. So what has happened is we were able to take a methodology that had severe limitations and expand out the market for it.
GLENN BOYCE – Ultimately we would like to see everyone use the Standard, and we need to spread the word that it exists. As a Standard, it represents consensus best practices, and I can see it becoming a reference document for various disputes if that is where the project ends up.
LES BRADSHAW – I absolutely think it will be used in evaluation of whether an appropriate standard of care was taken, whether it is from the engineer or contractor standpoint. It can be used as a guideline and a reference, but it shouldn't be used as a specification. As detailed and instructive as it is, one of our greatest concerns as a contractor group was that sections should not be lifted and pasted into specifications out of context with the entire document.
DENNIS DOHERTY – It is important to note that this Standard is not presented as a specification. It is a guideline and there is specific language in the document calling out the fact that it should not be used as a specification.
DAVE BENNETT – I think all of us want to guard against this being used as a specification instead of a guideline to help craft project-specific documents. It does happen, unfortunately, that sometimes the information is put in as a technical specification. We want to make sure that doesn't happen here. On the flip side, we had buy-in from essentially all segments of the industry, so this document cannot be ignored nor can it be argued that it doesn't apply because it only represents one point of view. It represents a consensus that was fought over tooth and nail in many long meetings and teleconferences.
GLENN BOYCE – The result of the revisions is that we have gone from a document that was 40 pages and expanded it approximately threefold to 120 pages-plus. We have added commentary to provide readers some insight into why some of these things are important and what to look for, what can go wrong and what they should be doing to avoid problems.  We have added information on earth loads and jacking forces; evaluation of jacking forces and settlement; risk evaluation; drilling fluid design; and curved alignments. We also expanded the sections related to construction, including information on types of submittals, retrievals of MTBMs, drilling fluids, lubrication, overcut, and annular space, to name a few of the changes.
DENNIS DOHERTY – We also wanted to establish a common language, so we included the section on definitions. We went back and forth to make sure that everything was covered and formed a common language.
DAVE BENNETT – That is a good point. Definitions are boring but they are extremely important in creating a common language and common terminology. All of us have seen things incorrectly referred to and it happens all the time. So, while boring, it was understood by all of how important the definitions were and it was something that we kept at and refined as we went along.
LES BRADSHAW – One that struck home for NAMA was the definition of obstruction. It no longer means what the layman would think in terms of an obstruction being something that stops you; it is actually something that either stops you or prevents you from installing the pipeline within the design tolerances. If it deflects the machine and knocks the pipe off usable line and grade, then it is an obstruction.
Please describe the process of how the document was compiled? How was consensus reached?
LES BRADSHAW – It took a willingness to listen to all sides and continually work at alternative ways until everybody said, "I think that sums it up" or "I can live with that." Ultimately we came up with the realities of the method that we have to deal with and that we can't ignore. It took a long time to express all the different viewpoints and good leadership to finally come up with the right terms and document these terms.
DENNIS DOHERTY – I think one of the important steps forward was a meeting that Craig Camp and I had with NAMA at the Rapid Excavation and Tunneling Conference in Washington, D.C., in 2013. We sat down with the group and were able to address their issues and get them involved with the process. I think that was when they really got involved and it was a good addition to have greater representation from the contractors.
DAVE BENNETT – Every one of us who have participated in this effort brought an agenda to the table, but in the end we also recognized the value and respected the opinions and perspective of the other parties. Getting the contractors involved was a tremendous benefit to the whole process, but within the individual sections the same kind of thing happened. We had a group of designers and we all had our specific agendas and our opinions about the best way to go about particular issues. In the end we decided that we would reference and discuss all or at least the leading philosophies and approaches and give proper reference and credits but then leave it to the judgment of the individual practitioner about how they would go about that particular task.
What kind of feedback have you had related to the document so far?
DAVE BENNETT – At the ACSE Pipelines Conference in Portland we hosted a workshop based on the new Standard that was well received. In fact, ASCE has approached us to do more to expand it.
GLENN BOYCE – The workshop really helped provide a lot of exposure to the new Standard and we got a lot of positive feedback from it. Basically it was a 4-hour session that went through the sections of the new Standard and highlighted some of the changes that were made and the reasons behind the changes. But the document is still in progress. When it gets published and gets into people's hands it will start to have a bigger impact.
DENNIS DOHERTY – One thing I found interesting about it was that there was a representative from the railroad at the workshop in Portland. Railroads have historically been reluctant to accept new technologies but this individual was at the conference to specifically attend the microtunneling workshop. They want to be more progressive and understand what is happening in the industry.
What about the industry in general? How do you view the state of the industry? How has it evolved?
MARK HUTCHINSON – When Portland began microtunneling in the 1990s, there were just a few engineers around with experience who could design the projects, and it was hard to get advice on what to be concerned about or specify. At that time, there were only a handful of contractors and they came with the machine they had with limited ability. Most projects ended with claims, and some projects didn't get completed. The method was considered too risky or expensive to try from an owner's perspective.
Today there are more options when it comes to hiring engineers, but still only a few good ones. The contractors are much more sophisticated; they bring engineers and innovative ideas. We also see contractors who are jack-and-bore contractors who sell their work as microtunneling. I think the machines, and the contractors' people have improved.  The shafts and pipe continue to be a challenge. We often have general civil/structural guys designing shafts or placing design constraints on them. We see pipe that is not properly specified requiring testing.
The social requirements also continue to increase in regard to allowed work hours, shielding operations from the public, settlement and vibration effects or perceived effects on structures, and unrealistic settlement requirements.
LES BRADSHAW – Right now the industry is significantly overcapacity from the deep recession. We are still seeing bids where somebody comes in 10 to 30 percent low. It seems like desperation bidding is taking place. On one recent project, the low bidder was 25 percent cheaper than the second bidder and 40 percent below the engineer's estimate. There is not a lot of room to work with and any issue could become a potential claim.
DAVE BENNETT – One the other hand, though, we have seen a couple of jobs where the bids were rejected because they were too high. In these particular instances I think it is a result of permitting and regulatory agencies putting strenuous and burdensome requirements on the contractors. The fact that the bids are coming in high should not come as a surprise where there are limitations such as reduced work hours, reduced noise levels, and oversight for all sorts of biological impacts and archaeological artifacts. They add up, and the regulators don't seem to understand the impact they are having on this industry.
LES BRADSHAW – Another area I think we need to address is the confusion that exists among some owners and engineers between slurry microtunneling and the pilot tube method budgets. I have seen estimates for microtunneling that are 30 to 40 percent of what they should be. The estimates must have been based on the pilot tube method.
DENNIS DOHERTY – The term 'pilot tube microtunneling' is often used today, but it is confusing. In the Standard it is referred to as the 'pilot tube method' to avoid confusion. The pilot tube method is not microtunneling.
DAVE BENNETT – One of the things we often fight, and lose, is unrealistically low estimates for open-cut as an alternative to microtunneling. When you start out with an unrealistically low estimate for open-cut, there is no way you are going to be able to compete with a trenchless alternative. The Owner looks at microtunneling at $2,000 per ft or $2,500 per ft, compared to unrealistically low open cut cost estimates which do not properly account for dewatering, and rule it out. But when the bids come in for open-cut with deep wells, they may understand that the trenchless option would have been competitive.
How do you see the future of the market? What can be done to help the microtunneling industry grow?
MARK HUTCHINSON – I see more work in the cities due to constraints caused by streets full of utilities, ever increasing environmental issues with contaminated soil and groundwater, wetland restrictions, and requirements posed by DOTs on roadway restoration or traffic lane restrictions.  I see jobs we used to specify as open-cut, requiring microtunneling now. As part of a sewer pump station we are building right now, the pipe was required to be microtunneled, even though it was only 25 ft deep, due to zoning restrictions.
DAVE BENNETT – I believe for microtunneling – and trenchless in general to grow – we need to educate regulatory and permitting agencies that often place crippling constraints on the projects. All of us want to do the right thing and protect the environment, but we need to find a balance and move forward. We are seeing a lot of jobs that are being killed right now because of over-regulation and permit conditions that are not practical.
LES BRADSHAW – Right now we see a water crisis in the West and mandated CSO programs in the East and Midwest that are driving underground work. Most of that is related to large storage structures but in three to five years there could be some microtunneling work needed to feed the larger structures. The work is there, but it will take a while and will take continued funding.
DENNIS DOHERTY – One of the growth areas may be in the area of electrical transmission. While microtunneling has been typically used in gravity sewer systems, I am seeing it more on the power side. Microtunneling certainly gives you more options when you are working below the water table.
DAVE BENNETT – Growing the market takes efforts like the publication of the Standard, as well as the follow up education of all stakeholders. It is a slow process and it seems discouraging at times, but when we look back over 15 to 20 years we have certainly made progress. Progress is incremental, and we need to continue to educate, put together good projects with good contract documents and qualified contractors and allow them to use their innovation. It is a step-by-step process, but I still believe that is how we do it.
SIDEBAR –
Behind the Scenes
The American Society of Civil Engineers (ASCE), the North American Society for Trenchless Technology (NASTT), and the North American Microtunneling Association acknowledge the work of the Microtunneling Standards Committee. This group comprises individuals from many backgrounds including: consulting engineering, the construction industry, equipment and pipe manufacturing, education, government, design, and private practice.
This Standard was prepared through the consensus standards process by balloting in compliance with procedures of ASCE's Management Group F, Codes and Standards and NASTT. Principal authors of the Standard are:
Glenn M. Boyce, Chair
Robert D. Bennett
Lester M. Bradshaw, Jr.
Dennis J. Doherty
D. Craig Camp
Ralph R. Carpenter
Mark W. Hutchinson
Richard C. Turkopp
Other individuals who served and contributed on the Standards Committee are the following:
Michael G. Boyle
Mark H. Bruce
Joseph P. Castronovo
Daniel J. Dobbels
D. Tom Iseley
James K. Kwong
Steve S. Leius
Robert Lys, Jr.
Michael P. Murphy
Mohammad Najafi
Alberto G. Solana
Cal Terrasas
Richard Thomasson
Brenden D. Tippets
Michael G. Vitale
ACSE also wishes to thank Julie McCullough and Xavier Callahan for providing technical editing of the Standard.