Loic Galisson has been named the new General Manager of the North American subsidiary of Soldata. Galisson brings over 14 years of experience to his new role. He most recently served as the Operations Manager for the company, where he coordinated all monitoring and surveying operations for both the United States and Canada.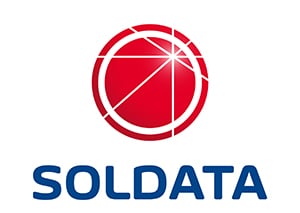 Prior to his time with Soldata, Galisson spent time as a Project Manager for LIDAR, an airborne laser scanning company located in France and as part of the Remote Sensing Department for the National Research Institute of Amapa in Brazil and the Remote Sensing Department for the French National Research Institute in French Guiana.
He holds a master's degree in geomorphology from the University Louis Pasteur (Strasbourg, France) and attended INSA Strasbourg for Engineering.
Galisson replaces former Soldata General Manager Boris Caro Vargas, who became the Director of Business Development for sister company Nicholson Construction Co.
Soldata is the leading provider of geotechnical, structural and environmental management services for the construction process, environmental issues and geotechnical purposes.