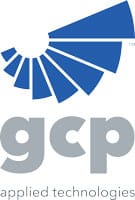 GCP Applied Technologies (NYSE:GCP) has opened a state-of-the-art concrete admixture plant in Atsugi, Japan. The manufacturing facility replaces capacity previously produced at GCP's Darex plant which was sold to Henkel. The investment increases production efficiencies while integrating the latest safety and environmental protections.
GCP's custom concrete solutions for precast and ready mix customers have been used in large-scale tunneling, building and infrastructure projects, including the renowned Shinkansen high-speed train network, the Chūbu Ōdan, Tōmei and Chūō Highways, as well as the new Naha Airport project in Okinawa.
"Japan is a large, technically-sophisticated construction market and a key location for GCP," said Gregory E. Poling, GCP's Chief Executive Officer. "For over fifty years we have provided high-quality construction chemicals and technologies to meet the technical demands of customers, engineers, and owners building critical infrastructure throughout the country."
GCP entered the Japan market in 1960 as a division of W.R. Grace & Co. The specialty construction chemicals business provides concrete technologies, materials and services for complex concrete construction and infrastructure projects worldwide.
"We are proud to have our long-standing partner Denka with us as we inaugurate this new plant," said Anderson Gui, GCP's Regional Commercial Director, North Asia and India. "And it is an honor to continue to serve our valued Japan customers as we grow this important market."
RELATED: Using Waterproofing to Boost Shotcrete Use in Underground Construction