GZA GeoEnvironmental Inc., a leading environmental and geotechnical consulting firm, announced that following the completion of a business transaction, Rose and Westra of Grand Rapids, Michigan, will now operate as a division of GZA.
As such, the Principals and entire staff of Rose and Westra have joined the GZA team and will continue to operate from their home base in Grand Rapids.
For more than 25 years Rose and Westra has been recognized for providing environmental engineering and consulting services to a wide-range of clients in both the private and public sectors across Western Michigan and adjoining areas. Primary services include commercial/indus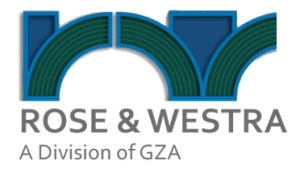 trial real estate property assessments; environmental process design; wastewater management; site development/redevelopment; regulatory compliance; and environmental investigation and remediation.
RELATED: WSP Acquires Schlumberger's Industrial Water Consultancy Business
Bryan Rose and Mark Westra will join GZA as Principals; the technical staff of Rose and Westra will also join GZA and continue serving their traditional clients. GZA will combine its present Grand Rapids staff with the Rose and Westra team into a single location within a few months, creating a unified presence within the local markets.
"We are pleased to welcome the Rose and Westra staff to the GZA team," said William Hadge, CEO of GZA. "Their diverse experience and consulting expertise will allow us to grow and enhance our existing services in the Western Michigan area and throughout the entire Midwest and Great Lakes regions."