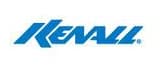 As part of its long-range strategic vision and to support growth objectives, Kenall Manufacturing, experts in sealed enclosures and high abuse, solid-state lighting and controls, recently announced the appointment of a new president, Patrick Marry. Marry brings with him a wealth of experience in high technology business management, product development, manufacturing and marketing.
/**** Advertisement ****/
In his previous role, Marry served as the vice president of product development for Wistron Mobile Solutions, where he was responsible for managing product development and manufacturing for domestic and international companies in the highly competitive wireless smart phone marketplace.
Prior to joining Wistron Mobile, Marry's executive experience included CEO, senior vice president, vice president and director roles with BlackBerry, Mitsubishi Wireless Communications, Motorola, Firefly Mobile and Microcoating Technologies. His extensive management and financial leadership abilities will enable Marry to implement strategic corporate initiatives to support Kenall's plans for accelerated growth.
Jim Hawkins will remain CEO of Kenall and retain a portion of his duties, while most day-to-day operations will be assumed by Marry. "Pat's experience with growth management and technology allows him to capitalize on Kenall's strengths and expand on key electronics capabilities at the core of solid state lighting," Hawkins stated.