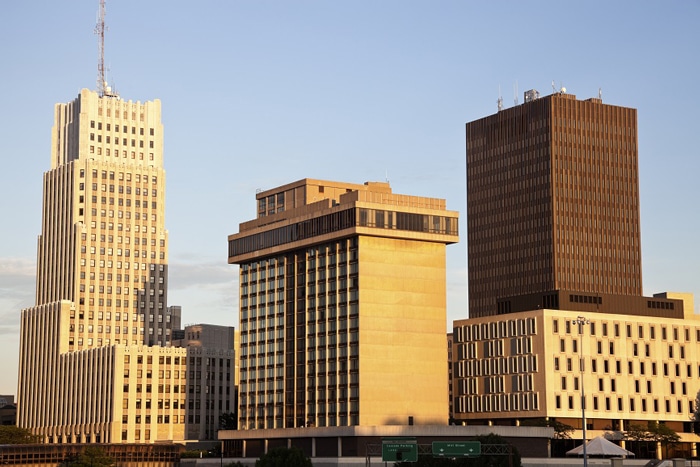 The joint venture of Kenny Construction and Obayashi was announced on Aug. 26 as the low bidder for the Ohio Canal Interceptor Tunnel  (OCIT), the largest component of the City of Akron's $1.4 billion mandated program to control overflows into the Cuyahoga and Little Cuyahoga rivers.
Kenny-Obayashi submitted the lowest of four bids at $184.1 million. The second highest bid was $234 million and the highest bid was $266 million. The engineer's estimate was $252.2 million.
OCIT comprises 6,240 ft of 27-ft diameter tunnel that will be capable of storing 25 million gallons of storm water. It is slated to be online by Dec. 31, 2018.