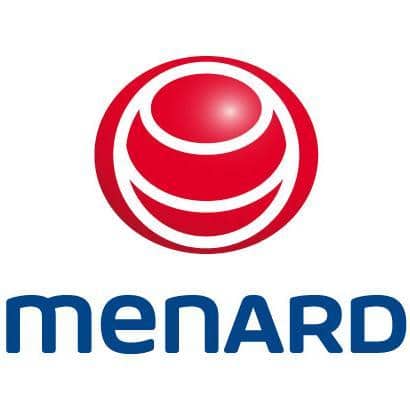 Ground improvement specialists Menard Group USA recently made its debut on the ENR Top 600 Specialty Contractor's List. Coming in at 364, the Pittsburgh-based firm is finishing up a record-breaking year.
"This has been a great year for us," said Seth Pearlman, President and CEO, Menard Group USA. "Financially and operationally we've broken records and hit some very important milestones as a company."
To meet the increased demand for services nationally, the company recently opened its ninth sales office in Coeur d'Alene, Idaho to service the northwestern portion of the country.
"Through the hard work of our team, we've signed our biggest job to date and also reached the deepest depth for a CMC (controlled modulus column) project in our company's history," said Frederic Masse, Executive Vice President, Menard Group USA. "We are a growing company with an employee base that is now at an all-time high. This year we really focused on our safety culture and the training of all of our new and existing employees to meet the growing needs of our clients. It's an exciting time to be part of Menard Group USA."
ENR, a construction-industry based publication, performs annual surveys and ranks companies engaged in general contracting, specialty contracting, engineering, architecture, planning and studies. The companies in the Top 600 Specialty Contractor's List were ranked according to construction revenue in 2014 in millions from specialty contracting in a prime or subcontracting capacity.
Menard Group USA is a design-build specialty geotechnical contractor offering expertise in ground improvement for sites with poor soil. By combining value engineering and innovative techniques, Menard Group USA delivers practical, sustainable solutions that can be attractive alternatives to deep (pile) foundations.