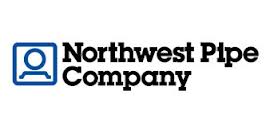 Northwest Pipe Co. announced on Jan. 2 that it acquired Permalok Corp., a fabricator of steel piping utilizing the Permalok patented interlocking pipe joining system.
Permalok's interlocking pipe joining system complements and expands Northwest Pipe Co.'s offerings by providing alternate joint solutions to their already comprehensive product line. The acquisition also strengthens Northwest Pipe Co.'s Water Transmission business with Permalok's rolled and welded steel pipe products currently being used in trenchless applications. Northwest Pipe Co. sees opportunities to expand in other segments such as structural pipe, industrial and the water transmission business.
"With the acquisition of Permalok, we are positioned to better serve our customer requirements with an expanded product offering," said Scott Montross, Northwest Pipe President and CEO. "Furthermore, we feel the Permalok product has a wider market potential by offering a lower cost solution compared to existing products."
The Permalok team will continue to operate out of its St. Louis and Salt Lake City manufacturing locations and will be doing business as Permalok Corp, a Northwest Pipe Company.