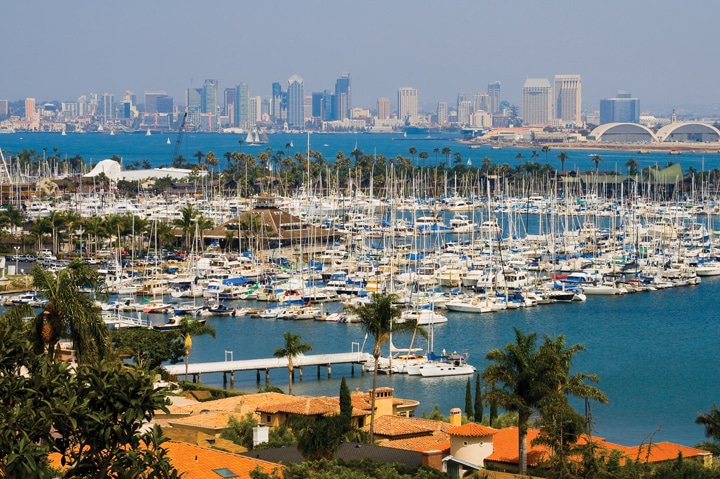 The Rapid Excavation and Tunneling Conference (RETC) – North America's largest tunneling event in 2015 – is heading back to San Diego June 4-7. The venue is the Manchester Grand Hyatt in the heart of San Diego with easy access to the historic Gaslamp District and other attractions.
RETC offers a host of activities including a technical program featuring the latest in trends and technology from around the world, and an exhibition hall that features the leading equipment and services companies in the North American tunneling market. In addition, technical tours and networking opportunities are available.
San Diego itself is also a great destination with plenty of dining, sightseeing, outdoor and entertainment opportunities.
RETC, held in alternating years with the North American Tunneling Conference (NAT), is sponsored and organized by the Underground Construction Association of SME (UCA). For more information or to register, visit www.retc.org.
Following is a listing of some of the companies and their offerings that will be exhibiting on the showroom floor.
For over 90 years, ABC Industries continues to be a leading supplier of high-quality, customized ducting solutions in mine, tunnel and underground construction operations worldwide. As these operations continue to evolve, ABC proactively collaborates with industry professionals to engineer unique, premium ventilation products. A new innovative addition to ABC's arsenal, RigiVent is a flexible, interlocking ducting solution for positive pressure applications requiring minimal storage and ease of handling. Similar to RigiDuct, RigiVent is constructed from filament wound fiberglass rovings and reinforced with polyester fibers for added strength and resiliency.
ABC Ventilation Systems was founded in 1968 and has grown to become the industry leader in underground ventilation products. The company's product line consists of fans, ducting, VFDs, air heaters, cassettes, and deduster systems. ABC's newest edition to the product line, Hardline Performance Ducting, is a semi-rigid polymer ducting designed to replace steel and fiberglass ducting. With low airflow resistance and low leakage couplings, there is a decrease in energy consumption and number of fans needed for ventilation designs. Hardline is applicable for positive and negative pressure and meets international fire resistance standards.
AECOM is a premier, fully integrated professional and technical services firm positioned to design, build, finance and operate infrastructure assets around the world. With nearly 100,000 employees serving clients in over 150 countries, AECOM is a leader in all of the key markets that it serves. The company's collaborative team of tunnel practitioners delivers full-service technical solutions to meet any tunneling challenge, drawing from its strong capabilities in bored tunnels, NATM tunnels, immersed tube tunnels, cut-and-cover tunnels, microtunneling, fire and life safety, ventilation, geology and geotechnical engineering. AECOM has successfully designed over 2,000 miles of tunnels for all applications.
Aerix Industries is the world leader in the manufacture and supply of engineered foam liquid concentrates to produce high quality lightweight cellular concretes. We are known globally for our commitment to research, innovation, applied expertise and passionate support to our customers. Our dynamic product line provides advanced solutions for a wide range of applications and challenges across various industries. We have been providing advanced engineering lightweight cellular concrete solutions to the construction, mining, manufacturing, roofing and ready mix industries for more than 70 years.
With over 8,000,000 sq m of tunnel linings installed worldwide, Agru can easily offer a proven solution to your tunnel project. AgruFlex VLDPE waterproofing liners protect against water infiltration, aggressive soils and root penetration and are suitable for use with both bored and conventional construction, as well as cut-and-cover tunnel construction. Agru's Sure-Grip Concrete Protective Liners provide long-term protection of tunnel structures from corrosion in aggressive applications such as wastewater transport. Agru also provides a full range of complementary products including affixation discs, geotextiles, drainage composites, grout injection ports, and waterstop profiles.
Established in 1973, Akkerman develops, manufactures and supports advanced pipe jacking and tunneling solutions that accurately install a variety of underground infrastructure. Akkerman offers guided boring, microtunneling, pipe jacking, and earth pressure balance systems that address a broad range of project geologies to install 4-in. through 14-ft pipe diameters. Akkerman champions its equipment with a team of experienced field technicians and an extensive parts department all dedicated to superior reliability and responsive service.
For over 45-years Alpine has been a trusted supplier of equipment for the underground construction, and mining sectors. Alpine's RockWheel line of hydraulic cutterhead attachments excel in rapid and precise removal of rock and concrete, filling the niche between bucket excavation and heavy hammers. RockWheels are available for excavators from the 2-ton to 75-plus ton class. Included in the RockWheel line-up is the patented Cutter-Bucket combination, which is a revolutionary tool for trenching in rock and frozen ground. Alpine is proud to represent the Famur line of roadheaders in the United States and Canada. Notably, the AM50, the most popular roadheader ever made, is updated and available.
With more than 35 years of experience in the tunnel surveying business and an established partner network with more than 30 partners around the world, Amberg Technologies is the leading provider of surveying solutions for underground projects. The Amberg Tunnel product portfolio offers the customer an innovative and reliable solution and supports tunneling in all construction phases. The system solutions under the umbrella name of Amberg Tunnel combine precise measuring instruments with task-specific software. Significant improvements in efficiency are realized, especially in tunnel navigation, tunnel profile measurements, tunnel scanning, geotechnical analysis and as-built tunnel analysis.
Amix Systems Ltd. is a design, engineering and fabrication team that solves problems for today's most challenging grout mixing and backfill projects. Amix takes complex project needs and builds automated, self-cleaning products and systems that simplify the grout mixing process. The Perfect Storm series of plants produce outputs from 2 m3/hr over and above 100 m3/hr. Amix also provides solutions for retrofitting existing plants. Amix's team has a deep expertise in systems design and control automation. It's not about selling systems, Amix is on a mission to help companies reduce their overall equipment costs and make significant advances in productivity.
Antraquip is a leading supplier of rock and concrete cutting attachments for excavators that are commonly used for scaling, profiling, mixing/remediation and tunnel enlargement projects, as well as roadheaders for tunnel and mining applications. In the field of tunnel support, Antraquip offers lattice girders, steel ribs and complete casing systems for pipe roofing, anchoring and drainage. Other products offered include self-drilling rock bolts, steel fibers, diamond and carbide rock saw attachments and custom engineered shaft sinking equipment..
AMR PEMCO offers an array of electrical power distribution equipment for different applications such as underground mining and tunneling solutions as well industrial buildings and skid mounted equipment for surface applications. Products also include custom built electrical panels; dry-type transformers; atmospheric monitoring; wireless voice and data communications; personnel and equipment tracking; collision avoidance for vehicle-to-vehicle and personnel; and continuity ground check / ground fault monitors. Focused on enhancing safety and improving productivity in mining, tunneling, aggregate and industrial operations, they have assisted customers for over 57 years overcome electrical, monitoring, communications, and operational challenges.
Arup is one of the world's leading tunneling and geotechnical consultants. Collaborating with public agencies, contractors and other engineers, Arup works to understand client needs and challenges to develop tailored solutions. Winner of the 2016 New Civil Engineer Tunnel Design Innovation of the Year, Arup's experience encompasses all aspects of tunneling and ground engineering in the full range of rock and soil conditions. Arup's committed multidisciplinary teams deliver innovation and real value for some of the world's largest and most complex tunnel projects, including Lake Mead Intake No. 3, Tuen Mun – Chek Lap Kok Link and Second Avenue Subway.
Established in 1987, ASI Group Ltd. is a full-service engineering and marine technology company comprised of two groups: ASI Marine and ASI Water. ASI Marine provides industries worldwide with leading-edge underwater services focused on assessment, maintenance, rehabilitation and construction of underwater infrastructure and tunnels. ASI Marine, partnered with Associate Underwater Services (AUS) provide turnkey hyperbaric intervention tunneling support services to the tunneling industry. To date, ASI has performed over 500 hyperbaric interventions in soft ground tunnels.
Swellex HC1-L and EC1-L pumps give installers the control necessary for perfect installations every time. Bolts are not released until recommended pressures have been held for the minimum period of time. Swellex HC1-L and EC1-L pumps support semi-mechanized installation. Remote control separates grip and expansion functions. Swellex HC1-L and EC1-L pumps also log installation parameters, providing permanent quality-control records for every bolt. The pumps easily switch between 240 and 300 bars and can also be used as high-pressure washers. Available accessories include installation arms with chuck, dolly kits and Swellex high-pressure washer arms.
Avanti International is the most experienced producer of high-quality injection grouts in the United States. For decades, AvantiGrout has been used in geotechnical applications to stabilize soil and control groundwater before, during and after construction. Injection grouts can be used: 1) Before tunnel break-ins/outs to stabilize surrounding soils, control groundwater inflow, and improve project productivity; 2) During tunnel construction to stabilize weak soils, control groundwater ahead of and behind TBMs for efficient mining for safer work environments; and 3) After project completion to create an impermeable water barrier.
BabEng specializes in mechanized tunneling and underground storage construction. The worldwide services range from project development and design to construction management and practical work process optimization. Another successful service being offered is hands-on troubleshooting on-site for TBMs in difficult situations. For water and gas storage, BabEng joins forces with project developers and construction companies. TPC Tunnelsoft, the software branch, supports the tunneling industry with specialized software for technical data management and visualization on tunnel projects. Its unique flexibility, combined with powerful automatic reporting and notification tools, makes it one of the leading solutions in the market with references all over the world.
Through its Master Builders Solutions brand, BASF is a leading supplier of underground construction solutions that help tunneling customers to become more successful, even in highly challenging ground conditions. BASF has the largest range of products and services available to meet needs and solve problems in TBM and conventional tunneling, whether in soft ground or hard rock conditions. We offer a full range of MasterRoc tunneling products such as soil conditioning foams and polymers, anti-clay agents, tail sealants, anti-abrasion agents, dust suppressants, bearing seal and EP2 greases, plus products for sprayed concrete and injection for ground modification and water control.
Bekaert Maccaferri Underground Solutions
Bekaert Maccaferri Underground Solutions, your global partner for smart fiber reinforcement of your tunneling and mining project. The company's wide range of fibers give you the support your project needs. Depending on the application, Bekaert Maccaferri has the right fiber for you at the right price. Bekaert Maccaferri can now offer you a range of Dramix steel fibers produced in the United States to meet the "buy America" requirements in rebuilding the infrastructure. The company's Synmix fibers are macro-synthetic fibers and can be used for temporary support in mining. To complete the portfolio, Bekaert Maccaferri also offers micro-synthetic fibers called Duomix M6 Fire that increase the fire resistance of concrete.
Brokk, the world's leading manufacturer of remote-controlled demolition machines, showcases the Brokk 110 at RETC 2017. The electric-powered unit features Brokk's new electrical system Brokk SmartPower, a 10-ft (3-m) reach and weighs 2,183 lbs (990 kg). The machine delivers 15% more power than the older Brokk 100 while retaining its compact design, making it ideal in restricted spaces and on weak floors. The Brokk 110 also features upgraded durability, including hardened parts, LED headlight protection, reinforced corners and a new steel gray color coating in strategic areas to add additional resistance to dirt and scratches.
Brookville designs and manufactures diesel and battery locomotives, personnel carriers and combination vehicles for underground miners and tunnelers. Customizable Brookville units come in ranges of four to 50 tons with variable gauges of 24 to 48 in. Recent product enhancements include remote control, LED gauge panels and integrated rearview cameras for operational safety and efficiency. Brookville units have serviced some of the industry's most notable projects, including the East Side Access Project in New York City and the Stillwater Mine in Montana. In early 2015, Brookville delivered three 27-ton tunneling locomotives to the Crenshaw/LAX Transit Corridor Tunnel Project in Los Angeles.
CDM Smith provides lasting and integrated solutions in water, environment, transportation, energy and facilities to public and private clients worldwide. As a full-service consulting, engineering, construction and operations firm, CDM Smith delivers exceptional client service, quality results and enduring value across the entire project life-cycle.
COWI North America is a leading bridge, tunnel and marine engineering consulting group built on over 80 years of international experience. COWI North America provides clients with innovative and sustainable solutions to the most complex engineering challenges worldwide from 13 offices across North America. COWI Tunnel North America (formerly Jenny Engineering Corp.) is an internationally recognized engineering consulting group specializing in the planning, design, inspection and construction management of tunnels, shafts and underground structures. COWI Tunnel provides local and international clients with practical, cost saving and innovative design solutions, and has rendered professional services worldwide.
Datwyler Sealing Technologies is the world leading provider of tunneling gaskets. With the acquisition of Phoenix PDT Profiles business, Datwyler features successful references in more than 650 tunnels on five continents. The company offers many gasket profiles and material options, designed and offered on a project basis, for hydrostatic and/or environmental conditions encountered. Datwyler manufactures all types of gaskets to meet all segmental tunnel applications: mono EPDM, hydrophilic, Co-ex Swell/Composite Black Swell and anchored gasket.

David R. Klug & Associates, Inc.
David R. Klug & Associates, Inc. provides manufacturers' representative services to the underground heavy civil and mine construction industries. The company specializes in the sale of products and services for soft ground, conventional and NATM/SEM tunnels. Expertise is offered in the supply of componentry used in precast segmental tunnel linings inclusive of EPDM gaskets, plastic and steel connectors, grout lifting assemblies and precision steel segment molds plus final lining forming systems for C-I-P final lining applications. Through its distribution company, Klug Construction Systems LLC offers GFRP rock bolts and soft-eyes, steel and synthetic fiber reinforcement, prefabricated mesh and rebar reinforcing panels plus specialty grout systems for tunnel backfill grout requirements.
The Derrick HI-Cap Shaker offers over 62 sq ft of screen surface on a single unit and can process a maximum of 5,280 gpm (1,200 m3/hr) and offer up to 300 T/Hr of solids removal, which allows tunneling and other civil contractors unmatched shaker performance with minimal footprint. This is accomplished by utilizing Derrick's true, high g-force linear motion shaker design, coupled with Derrick's Polyweb urethane screen surfaces. Nearly half of its urethane screen surface is open area, which allows for maximum fluid and solids handling capacity. Polyweb screens are virtually non-blinding, and outlast comparable wire cloth surfaces by 10 to 15 times. Web: www.derrickcorp.com.
Dr. Sauer & Partners is an independent consultancy specializing in providing the full range of design and construction management services for SEM tunnels, shafts and caverns. Dr. Sauer & Partners delivers innovative, cost-effective and environmentally aware designs. The company has over 30 years of experience providing solutions for some of the world's most complex tunneling projects including: metro, highway, water, rail and mining. Services delivered include initial consultation and feasibility studies, final design, supervision and construction management, tunnel inspection and condition surveys, rehabilitation, waterproofing and water control, geotechnical engineering, and mining support services.
DSI Tunneling LLC is America's leading manufacturer and supplier of specialist ground support products to the underground industry. Over the last several years, DSI has strategically expanded its Underground Business Sector. Today, DSI is a global market leader in the design, development, production and supply of underground products and systems. Keeping in line with its strategy "Underground Uplifted," DSI has over 2,100 employees worldwide with operations across EMEA (Europe, Middle East, Africa), APAC (Asia-Pacific), North America and South America. Currently, DSI satisfies the demands of its customers in 95 countries around the world.
Since 1975, Everest Equipment Co. has been a leading designer and manufacturer of custom construction forms in North America. Everest's history includes the engineering and experience from the founding days of Ewing-Records & Associates from Converse, Texas. Everest designs and fabricates conventional shaft formwork, blast-proof shaft formwork, many types of tunnel formwork serving the areas of mass transit development, fresh water supply, sanitary water treatment and vehicular tunnels, California switches, underground gantries and related equipment. Everest is proud to be a reliable and well established supplier and one of the few companies in the North America to encompass in-house sales, in-house engineering, North American fabrication and on-site servicing of custom formwork designed to meet the harsh requirements of underground forming.
Engineers look for trenchless pipe material that's easy to handle, but strong where it counts. Flowtite FRP is ideal for sliplining, jacking and microtunneling. Built-in corrosion resistance and superior hydraulic performance mean lower operating costs, too. Thompson Pipe Group—Flowtite offers the broadest selection of U.S.-manufactured jacking pipe in North America. For your next trenchless or sliplining project — whether it's pressure or gravity — Flowtite offers advantages that start right on the drawing-board and continue for decades to come. Engineers, contractors and owners agree: Flowtite FRP pipe is a winner.
Gall Zeidler Consultants (GZ) is a worldwide leader in geotechnics, tunnel engineering and construction management. GZ specializes in difficult ground conditions utilizing ground improvement methods including dewatering, grouting and ground freezing. GZ also specializes in tunneling under shallow overburden in urban settings and protection of neighboring structures by combining conventional (SEM/NATM) and mechanical (TBM) tunneling methods with state-of-the-art waterproofing techniques. GZ is involved in national and international projects including transit, water conveyance and utility tunnel projects. GZ's specialists serve on expert review panels dedicated to the investigation and improvement of tunneling structures, from initial inception stages through final design development and construction management.
Celebrating 35 years of managing risk for infrastructure, Geocomp designs, installs and manages comprehensive, web-based performance monitoring programs for all types of civil engineering structures. Geocomp provides instrumentation and real-time monitoring services to owners and contractors on projects from small to large. Geocomp also helps identify, assess and mitigate risks associated with construction by providing quantitative identification of risks and the potential impact to project cost, schedule and quality. The firm's laboratory division, GeoTesting Express, is a fully accredited world-class laboratory that provides high-quality results with fast turnaround time for mechanical and physical properties testing on soils, rocks and geosynthetics.
GEOKON designs and manufactures a full range of high-quality geotechnical instrumentation suitable for monitoring the safety and stability of civil engineering structures including tunnels, underground caverns, mine openings, foundations, piles, etc. Tunnel-specific instruments include NATM-style concrete pressure cells, convergence meters, multiple-point extensometers, instrumented rockbolts and tape extensometers. GEOKON is ISO 9001:2008 registered and is committed to providing outstanding products and services that meet or exceed quality expectations. Since 1979, GEOKON has provided robust and reliable vibrating wire instrumentation and data management solutions for the world's most demanding tunneling environments.
Gomez International Inc.'s three divisions provide assistance with all of your project needs. The Consulting Engineering Division assists from project concept to completion. With over 80 years combined experience, Gomez specializes in all types of underground excavation, support, operation systems, TBM application, design and procurement. The Manufacturing/Rebuild Division manufactures and refurbishes custom designed equipment, offering for sale or lease a wide variety of equipment to fit your needs. The Equipment Sale Division is the OEM representative for grout/shotcrete plants, pumps, battery-powered locomotives, tunnel entrance seals, Omega seals; Starloy cutter bits, scrapers, and tail brushes.
Grindex is a world leader in electrical submersible pump technology for demanding applications such as construction, mining and heavy industry, combining 75 years of engineering experience with endless efforts to help customers get the job done, despite toughest conditions. Known worldwide for high reliability, durability and dependability, Grindex pumps are designed to be used in the most challenging environments imaginable – without compromise for professional users. Pump designs range from 0.6 to 140 hp. Solids handling capability of up to 3.2 in., capacities of up to 750 ft and 5,100 gpm. Unique features including air valve and SMART electronics prevent overheating, incorrect motor rotation and single phasing.
Hatch has been providing customized solutions on tunnel projects around the world for over 60 years. With a worldwide corporate strength of 9,000 staff including over 130 dedicated tunneling specialists, Hatch has been involved on thousands of projects, successfully designing, managing and consulting a combined total of over 2,200 km of constructed tunnels. From microtunneling, to excavation utilizing the world's largest rock TBM, Hatch continues to deliver projects safely, on time and budget. Hatch in-house experts have developed innovative solutions and tools for the most challenging projects and are able to complete your project, ensuring success from start to finish.
Herrenknecht AG, located in Germany, is a technology and market leader in mechanized tunneling. Herrenknecht delivers cutting-edge tunnel boring machines for all ground conditions and with all diameters ranging from 0.10 to 19 m. The Herrenknecht product range includes tailor-made machines for transport tunnels (Traffic Tunneling) and supply and disposal tunnels (Utility Tunneling). In the Herrenknecht Group, a team of innovative specialists has formed to provide integrated solutions around tunnel construction with project-specific equipment and service packages. Furthermore, Herrenknecht supplies an entire range of innovative machines for the mechanized construction of underground mining infrastructures.
Urban growth is exerting increased demand for more efficient transportation. HNTB has more than 45 years of experience in design, construction and restoration of tunnels and underground structures. Projects range from small-diameter excavations to the world's largest machine-bored tunnels. With staff nearing 4,000 people, 60 U.S. offices, and over 100 years in service to public and private clients, HNTB is committed to state-of-the-art innovative approaches to complex underground structures and tunnels, from feasibility studies through final design and construction. As the employer and consultant of choice, HNTB's commitment to the underground industry is as deep as its standards of technical excellence.
Hobas centrifugally cast, fiberglass-reinforced, polymer mortar pipe is ideal for a variety of installation methods including nearly every trenchless application: sliplining, jacking, microtunneling, two-pass tunnel and casing carrier plus open-cut and above-ground for both pressure and gravity applications. Key applications are storm and sanitary sewers, other corrosive environments and potable water. Sections join with push-together, leak-free, gasket-sealed couplings. Non-pressure and pressure classes are manufactured in diameters from 18 to 126 in.
Hughes Brothers Inc.
Hughes Brothers Inc., manufacturer of Aslan FRP materials, will be displaying Fiber Reinforced Polymer products that facilitate TBM launch and reception chambers, removable FRP Soil Nails and earth anchors and GFRP bars for face stabilization in sequential excavation methods. Aslan FRP bars are uniquely suited to the tunneling and mining industry as they are very high strength, lightweight and non-corroding but are easily "consumed" by mining equipment or tunnel boring machines. Recently, Aslan bars were used in diaphragm walls for the Ismailia Road tunnel works in Egypt.
JENNMAR Civil is dedicated to providing products and services to the civil construction and tunneling industries. Products include various types of rock support bolts, anchoring systems and resins to support tunneling, geotechnical, foundation and earth retention projects. JENNMAR Civil's specialists are experienced, knowledgeable and accessible. Jennmar's primary product roster includes PYTHON expandable rock bolts, FRICTION-LOK stabilizer systems, steel sets, steel tunnel and shaft ribs, lattice girders, rail ties and resin.
KING Shotcrete Solutions include pre-packaged shotcrete material, as well as mixing and placement equipment, intended for mining, tunneling, concrete construction and concrete rehabilitation projects. KING Shotcrete Solutions supports your complete shotcrete operation. KING is also a distributor of mixing and pumping equipment designed for various grouting applications. The strength of KING Shotcrete Solutions lies in its ability to provide high-quality equipment, as well as a high level of technical support from the supply of wear parts to equipment servicing and training.
Lovsuns Tunneling Canada (a LNSS Company) has acquired the assets of Caterpillar Tunneling (formerly known as Lovat). It carries the legacy of Lovat tunnel boring machine technologies that have mined over 1,500 km of tunnels all over the world. Lovsuns is specialized in engineering, manufacturing and servicing a full range of TBMs for both traffic and utility tunnels, including EPB, single and double shield rock TBMs, conventional open mode and dual mode TBMs between 2 and 13 m. By leveraging Lovat intellectual properties, the experienced Lovsuns team is fully capable and committed to providing the most efficient product support to Lovat/CAT TBM customers worldwide.
Malcolm Drilling Co. Inc. has for five decades been an innovator and leader in the deep foundation industry. Malcolm's list of core services as it relates to tunneling and geotechnical construction includes access shafts, support of excavation systems, cutoff and secant pile walls, slurry walls, grouting techniques, various soil mixing methods and dewatering. These combined services have routinely been applied on numerous complex tunneling projects throughout North America from SR 99 in Seattle to the POMT in Miami. The company's engineering experience facilitates design-build efficiency and allows for timely collaboration with owners and contractors. Malcolm provides these services nationwide through our regional offices.
Underground and mining projects have unique and challenging characteristics due to their complexity during design and construction. MAPEI's UTT (Underground Technology Team) understands these challenges and focuses on providing a broad range of products and technologies along with expertise and know-how for the underground construction and mining industries. These solutions include chemicals for shotcrete, mechanized tunneling, injection and waterproofing technologies. These products are manufactured by MAPEI with the goal in mind of completely satisfying every technical requirement of our customers, from the applicator and the contractor to the client.
McDowell Equipment Ltd. supplies new and late-model tunneling equipment for rental or sale. The company's rental fleet consists of underground loaders from ½ to 10 yd; underground haul trucks from 7 to 40 tons; low-profile motor graders; jumbo drills with one, two or three booms; underground remixers; locomotives; and muck cars. McDowell manufactures shotecrete machines, scissor lifts, ANFO loaders, and personnel carriers. The company can also offer fully re-manufactured or reconditioned equipment at significant savings from new with fast delivery times.
McMillen Jacobs Associates is an employee-owned engineering and construction firm with a rich history in tunnel design and innovative construction engineering. The firm serves the water resources, heavy civil and underground markets, offering comprehensive design, design-build, self-performing construction and construction management capabilities, as well as dispute resolution services. Leading-edge designs consider construction methods ranging from open-beam tunnel boring machines, shielded rock machines, earth pressure balance and slurry machines, and sequential excavation method techniques. McMillen Jacobs' underground expertise spans the design of tunnels, deep shafts, temporary works, portal and slope stability, deep foundations, building protection measures, and ground improvements.
Measurand designs and manufactures ShapeArray, a 3D shape-sensing automated instrument that measures deformation in tunnels, slopes, dams and other civil structures. Measurand is the industry standard for real-time 3D geotechnical and structural deformation monitoring, with over 85,000 m of ShapeArray installed worldwide. ShapeArray measures ground and structural deformation, settlement and subsidence. ShapeArray's design—rigid stainless steel sensorized segments connected by flexible joints—is durable and allows for simple installation. ShapeArray contains MEMS gravity sensors in every segment that measure acceleration, tilt and temperature. ShapeArray can be installed along the intrados and the crown of tunnels to measure tunnel convergence.
Michels uses a variety of tunneling techniques to complete challenging tunnels in all locations and soil conditions for pipelines, water mains, and storm and sanitary sewers. Michels' extensive experience includes working with earth pressure balance tunnel boring machines (TBM), hard rock TBMs, conventional drill-blast tunneling, sequential excavation methods (SEM), and remote controlled tunneling systems. Michels has experience working on land, under water, in the largest cities and in the most remote regions. Michels comprehensive pre-planning process is critical to its ability to build safe, reliable tunnels under even the most extreme conditions.
"Rolling for more than 35 years," Mining Equipment continues to supply the tunneling and mining industries with top-quality rolling stock, Jetair fans and steel ventilation ducting as well as a large inventory of rebuilt equipment such as scooptrams, trucks, drill jumbos and other underground gear. Mine Hoists International, a sister company of Mining Equipment, is based in North Bay, Ontario. It boasts the world's largest inventory of used mine hoist and large capacity stage winches for mining and shaft sinking projects. Its new 20,000 sq ft shop in North Bay can handle the largest of hoist and winch rebuilds.
Moretrench specializes in complex underground construction geotechnical challenges, particularly those related to tunnels, shafts, cross passages, and other underground structures. The company's services include ground freezing, dewatering and groundwater control, earth retention and excavation support, soil stabilization and grouting, remediation of mixed-face conditions, rock consolidation, and groundwater treatment. These services are available nationwide through offices in New Jersey, New York, Florida, Massachusetts, Pennsylvania and Maryland.
Mott MacDonald provides tunnel design and engineering solutions for rail and transit, road, water/wastewater conveyance, CSO storage, and cable and communications. With a reputation for technical excellence, Mott MacDonald identifies practical approaches to tunneling, equipment selection and contracting approaches. Expertise includes soft ground and rock tunneling, cut and cover, underground caverns, immersed tube tunnels, jacked tunnels, and microtunneling. Complementary skills in technical areas include tunnel rehabilitation, ground stabilization and treatment, tunnel systems, ventilation, and life safety and security. With 16,000 employees worldwide, Mott MacDonald is one of the world's largest employee-owned companies.
Established in 1925, Naylor Spiralweld Steel Pipe is the contractor's choice for tunnel construction pipe: ventilation, compressed air, cooling water, well point headers and dewatering service are common uses. Naylor Pipe is manufactured in accordance with ASTM A-139 and ASTM A-211 specifications. Diameters range from 4 to 96 in. and thicknesses from 1/16 to ½ in. Also available are the necessary fittings and connections including the exclusive Naylor Heavy Duty Wedgelock Couplings to complete your pipe system.
Normet is a fast-growing and innovative technology company with a passion to offer continuous improvement to underground construction and mining processes for increased safety, productivity and profitability. Normet has a broad underground offering: Equipment for concrete spraying and transport, explosives charging, scaling, lifting, installation works, and logistics; Construction chemicals for sprayed concrete, admixtures for all types concrete, injection systems for rock improvement, reinforcement systems for high deformation conditions, spray applied waterproofing systems and needed chemicals for TBM technology covering hard rock, EPB, open face and slurry type machines; and the new generation energy absorbing rock bolting system; the D-Bolt system specially designed for efficient and reliable rock reinforcement, in both squeezing and burst-prone strata conditions.
Parsons is a technology-driven engineering services firm with more than 70 years of experience in the engineering, construction, technical and professional services industries. Parsons has successfully delivered some of the largest and most complex tunneling and underground construction projects in the world. From planning and design through construction management and operations, Parsons provides a complete range of services for water, wastewater and transportation tunnels. Whether your project involves soft ground, rock, or mixed-faced conditions, Parsons' dedicated staff of more than 100 tunnel professionals have the experience and skills to manage the risks and deliver safe, economical and innovative solutions.
The Permalok steel casing joint utilizes a precision-machined interference fit that eliminates the need for time-intensive, field-applied butt welds on trenchless and pipe jacking installations. The result is increased productivity, increased safety during assembly and installation, high compressive strengths and, most importantly, proven substantial construction savings.
QSP Packers is a manufacturer/supplier of a complete range of inflatable and mechanical packers used in North America and worldwide. They have many uses, including pressure grouting, single or straddle set-up, tube-a-manchette, wireline/core drilling, permeability testing, and water wells. Also available are environmental well packers, and even mechanical packers. They are field repairable. If something goes wrong, just call QSP Packers and the company will have the parts to you next day. Parts are interchangeable with packers using Bimbar, Geopro and Petrometalic Glands.
Since 1959, Schnabel Foundation Co. has been providing design-build solutions for excavation support and deep foundations to contractors and owners throughout the United States. Schnabel's services include secant piles for access shafts, jet grouting, micropiles, tiebacks, tiedowns, excavation support systems and cut-off walls. Contact one of Schnabel's nine regional offices with your tunneling problem and put the firm's experienced engineers, specialized equipment and quality craftsmen to work for you.
Shannon & Wilson is a nationally recognized consulting firm providing quality services in geotechnical engineering and the applied earth sciences to governmental and private since 1954. Shannon & Wilson works nationally and internationally from 13 U.S. offices. The firm has completed 900-plus tunnel projects including: the world's largest diameter soft ground tunnel and largest diameter EPBM tunnel, and the country's deepest soil SEM mined transit station. Current projects include Seattle's Alaskan Way Viaduct and Sound Transit Northgate Link, Los Angeles Metro's Regional Connector and Westside 1, St. Louis' River Des Peres Sewer Project, and the National Gateway tunnel clearance project.
SoilFreeze is the only U.S. construction company specializing exclusively in ground freezing services for the construction and environmental industries. Freezing provides solutions for deep shaft and utility shoring, soil remediation, and ground stabilization in even the most difficult soil conditions. SoilFreeze designs, fabricates, installs, and maintains customized freeze systems for each client's needs. The installation can be designed to be maintained for a few weeks, months, or longer. SoilFreeze has advanced and refined freeze technology to create freeze systems that are cost effective, mobile, reusable, and expandable to address the needs of small, large, urban or rural projects.
The Stantec community unites approximately 22,000 employees working in over 400 locations across six continents. Stantec has successfully delivered more than 1,200 underground projects in the past five years. The company's portfolio includes tunnels up to 33 ft in diameter and shafts up to 110 ft in diameter. Stantec's recent experience includes the City of Atlanta's Raw Water Delivery System with 5 miles of 10-ft diameter tunnels, City of Ottawa's CSST project with 3.7 miles of 9.8-ft diameter tunnels, and LA Metro Crenshaw/LAX Transit Corridor with three underground stations connected by four reaches of twin-bored, 21-ft diameter tunnels totaling 2 miles.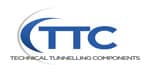 Technical Tunnelling Components
Technical Tunnelling Components (TTC) has over 40 years of experience manufacturing and supplying segment accessories such as connection bolts, grout/lifting sockets, segment packers and grommets along with the award-winning Dowelock connection system. TTC truly is the one-stop shop for all precast segmental fixing and grouting systems. The in-house design and manufacturing capabilities that Tunnelling Accessories and Bosworth Plastics have can also offer products for challenging situations as well as standard segment accessories. TTC supplies components worldwide with an impressive product portfolio along with excellent service.
Tenbusch Inc. designs and manufactures custom tunneling and pipe jacking systems for underground construction applications. Products include TBMs, tunneling and pipe jacking shields, excavators, conveyors, spoil carts and track, jacking frames, hydraulic power units, bentonite/polymer lubrication systems, and thrust walls. Tenbusch Inc. also manufactures custom sliplining systems and pipe carriers. Tenbusch Inc. can supply custom individual equipment or complete integrated equipment systems.
T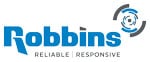 he Robbins Company
With more than 65 years of innovation and experience, The Robbins Company is the world's foremost developer and manufacturer of advanced, underground construction machinery. Each piece of equipment, from its TBMs to its cutters and everything in between, is engineered for maximum durability and premium performance, ensuring the successful completion of even the most difficult projects. Robbins is a total supply company, offering everything from cutters and conveyors to knowledgeable personnel and technical support. Many technological breakthroughs Robbins has made have been in answer to our client's challenges. This includes Robbins' newest line of Crossover TBMs, designed to cross between varying ground conditions that would typically require multiple machines.
ICOS Boston invented the slurry wall process and has operated in North America since 1964, when it constructed the foundation wall for the World Trade Center in New York. In 1997, Trevi acquired ICOS Boston to form TREVIICOS Corp. This move advanced the company to become a major presence in the North American market, and positioned TREVIICOS Corp. as a full-service ground engineering company able to provide innovative applications, a broad range of techniques, and the highest level of customer satisfaction. TREVIICOS specializes in dam rehabilitation, slurry walls, cutoff walls, secant pile walls, drilled shafts, rigid inclusions, jet grouting, and deep and shallow mixing.
As a driving technological force for more than 20 years, VMT has the experience, the capacities and the know-how to develop innovative system and product solutions that support construction companies all over the world to build tunnels and shafts of every size for ever more complex infrastructure projects: VMT's navigation systems for driving equipment, its production and logistics management system for segment production and further innovative system solutions for safety, monitoring and data management play key roles here. The VMT products can be combined into efficient, modern, networked solutions that ensure streamlined processes and seamless quality assurance for every tunnel project.

WSP (WSP | Parsons Brinckerhoff)
For 132 years, WSP | Parsons Brinckerhoff has been a leader in providing program management, design and construction services of tunnels and underground facilities for transportation, water/wastewater, power, utilities, aviation and research facilities. The firm's underground engineering experience includes rock tunnels and caverns; soft-ground tunnels; immersed tunnels; cut and cover; mechanized excavation and SEM/NATM. Services include geotechnical, structural, civil, ventilation and fire-life-safety, and tunnel systems. The firm is active on underground projects in the United States, Canada, Europe, the Middle East, Australia, and South East Asia. With 36,700 employees in 500 offices worldwide, WSP | Parsons Brinckerhoff offers full-service capabilities to advance tunnels and underground facilities from inception to operation.
ZED manufactures and develops TBM guidance/navigation systems. The company, based in the U.K. near London, has an enthusiastic team who provide a seasoned and prompt reaction to customer requirements and technological advances that are applicable to their products. More recently, ZED offers a redesigned system for long/curved pipejacks and a configuration that places the total station on the TBM backup rather than the tunnel wall, intended for smaller diameter TBMs where space is at a premium, especially along the backup walkway. The company provides comprehensive R&D services for electro-optical instrumentation for a variety of uses, from applications in the railway industry to vertical shaft alignment.