The big news in the tunneling industry this summer has been the merger of The Robbins Company with China's Northern Heavy Industries (NHI). The $150 million deal was finalized on June 28 and gives NHI 61% of Robbins' shares.
NHI is a state-owned enterprise that was created in 2006 after the merger of Shenyang Heavy Machinery Group and Shenyang Mining Machinery Group. In 2007, NHI became a multi-national company with the acquisition of Wirth Group Holding/NFM Technologies. NHI, among China's top three heavy machinery manufacturers, employs 10,000 people and sells products to more than 30 companies. The merger helps expand NHI's reach, while simultaneously expanding opportunities for The Robbins Company. Robbins company president Lok Home remains vested in the company and is expected to assume leadership of the combined Robbins/NHI/NFM tunnel boring equipment business.
/**** Advertisement ****/
Historically, Robbins has been a leader in hard-rock tunnel boring machines, although it has been making inroads in soft-ground tunneling recently. In fact, Robbins EPBs have successfully completed projects in Mexico City and San Francisco, among others, within the last few years.
NFM has historically operated in the soft-ground TBM market.
Interestingly, Robbins has its fair share of experience in the merger and acquisition realm, although the name "Robbins" has remained intact. (And with good reason: It is named after James Robbins, inventor of the first practicable TBM, and the company is known worldwide as a leader in tunnel boring equipment.) In 1993, Robbins was sold to Atlas Copco, and in 1998 it was sold to Boretec, which was founded by Home.
The acquisition, of course, marks a trend as Chinese equipment manufacturers are taking a larger share of the TBM market. In 2014, Liaoning Censcience Industry Co. Ltd. (LNSS) of China purchased the assets of Caterpillar Tunneling Canada Corp. (CTCC). CTCC was formed when it purchased the assets of Toronto-based Lovat, a leader in EPB TBMs, in 2008. In 2013, CTCC announced that it would shutter its facilities before LNSS stepped in.
LNSS, a privately owned Chinese company, entered the TBM business in 2010 and has quickly become a leading supplier in the burgeoning Chinese tunneling market – a market that has seen approximately 100 new TBMs a year and which represents 70 percent of the worldwide market, according to Lovsuns' Hongyu Xue. LNSS and NHI are both headquartered in the industrial northeast of China.
The immediate impacts of the acquisitions are promising for the North American tunneling market. In the case of Lovsuns, manufacturing and refurbishment activities continue in Toronto as well and engineering, sales and support. There is no indication that major changes are coming in the Robbins' organization in the short term. The access to Chinese manufacturing facilities, meanwhile, offers increased capacity and flexibility for both Lovsuns and Robbins, especially when competing in Asia.
The long-term impacts of these acquisitions remain to be seen, but it seems likely that we will see more involvement of Chinese companies in North America going forward. Ultimately, if the new organizational structures can bring the price of tunneling down, it can be good for the tunneling market everywhere.
Regards,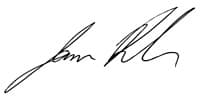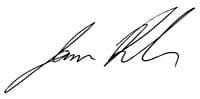 Jim Rush