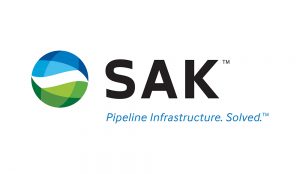 The Metropolitan St. Louis Sewer District (MSD) on Aug. 10, 2017, confirmed the award of the Deer Creek Sanitary Tunnel to SAK Construction, according to the St. Louis Post-Dispatch. SAK was the second low bidder at $147.7 million, but appealed the bid on the grounds that one of the low bidder's subcontractors did not have sufficient qualifications, according to the report.
After nearly a year of proceedings, MSD elected to reject the low bid and award the contract to SAK rather than go out for a re-bid. Jay Dee was the low bidder at $145.3 million.
RELATED: SAK, W.A. Rasic Tunneling in LA
The Deer Creek Sanitary Tunnel comprises 21,000 ft of 19-ft diameter bored tunnel. The ground cover over the tunnel alignment will vary in depth between approximately 85 and 170 ft. In general, the tunnel alignment will pass through limestone/dolomite of the St. Louis and Salem Formations.  The tunnel's final liner will be unreinforced cast in–place (CIP) concrete at least 1-ft thick.
Project Clear is a $4.7 billion, 23-year program to reduce pollution to the Mississippi River and its tributaries.
RELATED: SAK Completes Boring of 3,200-Ft Lemay Redundant Force Main