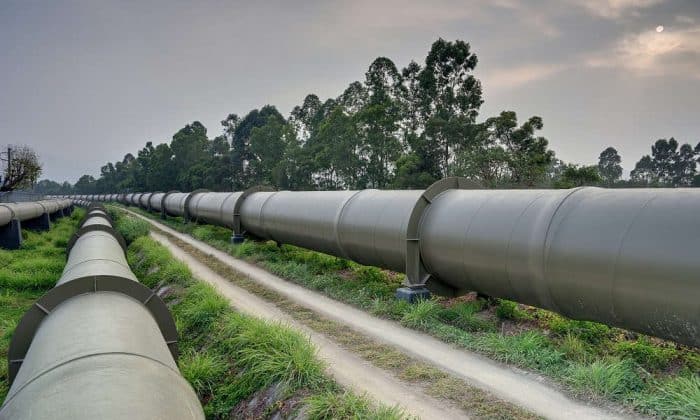 Stantec, a global leader in sustainable design and engineering, has begun the final design phase of Segment B for the South Hillsborough Pipeline with longtime client Tampa Bay Water. Tampa Bay Water awarded the firm a contract amendment to include final design engineering and construction management at risk support services (CMAR), bringing Stantec's total fees to US$14 million. With a construction cost of approximately US$100 million, Segment B will help meet the growing demand for potable water in Hillsborough County's South-Central service area.
During the initial phase of the project, Stantec conducted a route study to determine the most feasible path for the pipeline and prepared preliminary designs. Following final design completion, the firm will provide CMAR and construction support services throughout construction.
Unprecedented population growth is driving this project as Hillsborough County, the fourth largest county in Florida, experienced a 24 percent growth rate since 2010 and a 1.5 percent increase in 2023, according to the U.S. Census data. The Tampa Bay Economic Development Council estimates the county will grow by a further approximate 8% by 2026. To meet the rapid increase in water service demands of new residents, the South Hillsborough Pipeline project will deliver potable water to a new connection point with Hillsborough County and supply water to the growing area.
The South Hillsborough Pipeline will connect Tampa Bay Water's Regional Surface Water Treatment Plant to a new point of connection in South Hillsborough County, increasing the conveyance to the area. The Stantec-designed Segment B will account for eight out of 26 total miles of pipeline with a design life of more than 50 years. Segment B will connect to Segment A near Fish Hawk Boulevard and terminate at the County's new point of connection. The up to 72-in. diameter pipes will pass through urban and rural corridors, crossing a river, railroad, state and county freeways, and road intersections. Stantec is designing special tunneling sections as part of the project to mitigate effects on the local, rural environment and the public.
"These expanded pipelines will transmit the water needed to serve this growing community. Our team has collaborated with Tampa Bay Water and Hillsborough County to minimize area disruptions while maximizing system improvement benefits," said Jarah Parke, senior project manager at Stantec. "Stantec and Tampa Bay Water are united in our mutual goal of enhanced water delivery and building a lasting, effective system for years to come."
Stantec has a long history of providing engineering services for Tampa Bay Water and Hillsborough County. In 2009, the firm served as the engineer of record for the Tampa Bay Water System Configuration 2 Pumping Station Expansions Project, which included the expansion of four major pumping facilities in the Tampa Bay Water Enhanced Surface Water System. Stantec ecologists and engineers currently support Hillsborough County on the Northwest Regional Water Reclamation Facility Expansion Wetland Mitigation. The team was charged with supporting the environmental assessment, planning, permitting for the project and implementing a wetland mitigation program.