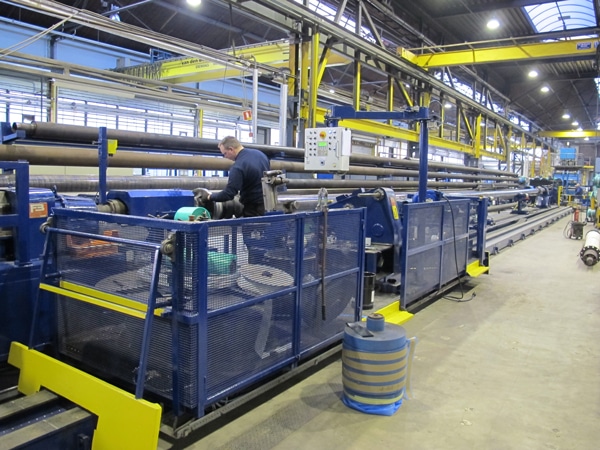 Trelleborg's engineered products operation has completed the integration of its two Dutch sites into one. All machinery and employees have now been moved from Trelleborg's site in Ede to Ridderkerk.
Marcel Theunissen, Managing Director for Trelleborg's engineered products operation, says: "It was clear to us that by bringing the business under one roof, we could invest more effectively to improve and update the facility and improve our customer service. We have now expanded the site with two new factory buildings and a new office.
"The factory has been re-organized to guarantee optimal flow and efficiency and ensure a considerable reduction in order throughput times. We've also restructured our teams internally; whereas we used to work as a functional organization with departments such as sales, engineering and planning working separately, now they are all grouped together into market based teams. This streamlined approach will increase customer focus and provide them with a clear point of contact and more aligned processes."
Trelleborg's new Ridderkerk facility includes raw materials preparation, production, assembly and testing functions onsite. Due to combining the employees at both sites, the workforce at Ridderkerk is now 170 people strong. As a result of these logistic and strategic changes, the company is well equipped to handle greater demand and future industry developments.
Trelleborg's engineered product's operation produces tunnel seals, dredging hoses, bearings and grout seals out of its Ridderkerk site, to service the infrastructure market.