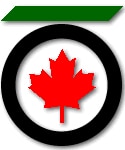 The Tunnelling Association of Canada (TAC) , the Canadian representative body of the International Tunnelling Association (ITA), announced its 2018 award winners on Nov. 8 as part of the 2018 TAC conference in Edmonton.
The winners were:
Lifetime Achievement Award: Garry Stevenson, Senior Geotechnical Engineer at Klohn Crippen Berger Ltd.  Stevenson has over 40 years of experience in soil and rock projects, including the design and construction of tunnels and shafts in a variety of ground conditions. He has authored several papers on dam and underground excavation design and construction. In addition to his lifetime of exemplary contributions to tunnelling engineering in Canada, Mr. Stevenson served as TAC President from 2004 to 2008.
Innovation Project of the Year: John Hart Generating Station Replacement Project.
Infrastructure Project of the Year: Eglinton Crosstown LRT Tunnels.
Dan Eisenstein Memorial Scholarship: Pasquale Basso Trujillo. Pasquale is a Ph.D. candidate at Université Laval and is undertaking research on the structural performance of reinforced shotcrete structures, such as tunnel linings, and the safety of the works and its users.