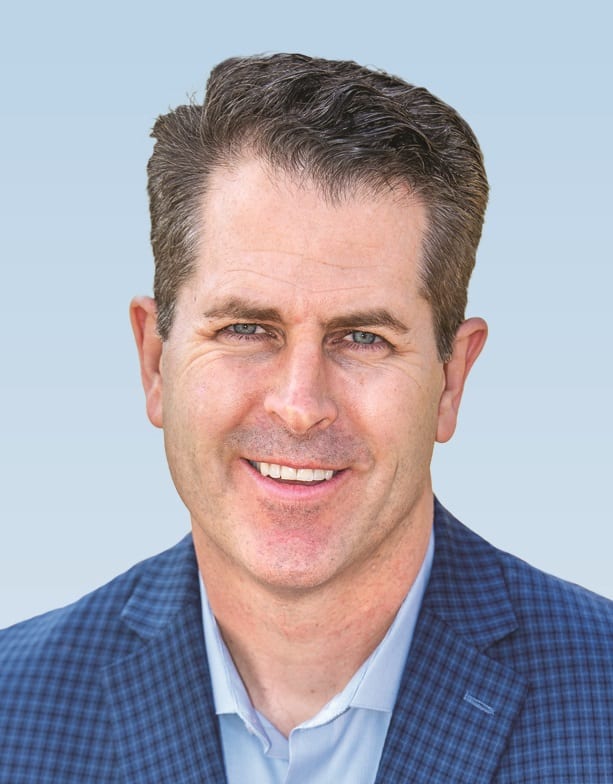 WSP, a leading engineering, environment, and professional services consultancy in the United States, has named Patrick Watz as Midwest district transportation business line leader.
Watz, a senior vice president with the firm since 2021, brings nearly three decades of experience to his new leadership role that includes planning, design and construction of highways, bridges, rail transit systems and multi-modal facilities across the U.S.
"Patrick's multi-discipline experience enables him to oversee a collaborative delivery approach and leverage technical excellence across multiple business lines," said John Trotta, Midwest district leader at WSP. "His knowledge and expertise translate to agility and creativity in problem-solving as he steps into this new role."
While helping position WSP in pursuit of new transportation projects and guiding strategic development, Watz will remain engaged with the delivery of active projects in the district, including Metropolitan Council's METRO Blue Line Light Rail Extension project, a 13.5-mile transitway that will connect downtown Minneapolis with the communities of North Minneapolis, Robbinsdale, Crystal and Brooklyn Park.
In his prior role at WSP, Watz led the nine-state Plains District with responsibility for the strategic direction of all business lines. Prior to joining WSP, Watz served in various regional and business line leadership positions for other national engineering firms.
Watz is a graduate of the University of California, Berkeley, with a bachelor's degree in civil engineering, and a graduate of the University of Chicago Booth School of Business with a master's degree in business administration. He is a registered professional engineer in Minnesota, North Dakota and California.
He is involved in several industry and civic organizations including American Council of Engineering Companies (ACEC), Women's Transportation Seminar (WTS) and Minneapolis Downtown Council.
WSP's Midwest district includes Illinois, Indiana, Iowa, Kansas, Kentucky, Minnesota, Michigan, Missouri, Nebraska, North Dakota, Ohio, South Dakota and Wisconsin.
WSP is working with clients on numerous transformational transportation projects throughout the Midwest district, including Wells Wentworth Connector (Chicago), Dingell Drive Tunnels Rehabilitation at Detroit Metropolitan Wayne County Airport (Michigan), St. Louis Lambert International Airport's master plan (Missouri), Kansas Department of Transportation's K-96 Corridor (Kansas), East Kellogg and I-70 Polk Quincy Viaduct (Kansas), Metropolitan Council's Green Line and Blue Line extensions (Minnesota) and the US 31/I-465 interchange modification (Indiana), among many other projects.