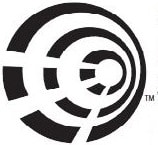 Since its inception in 1994, the annual Microtunneling Short Course has been the premier event devoted to advancing the industry. Much like the microtunneling market itself, the Microtunneling Short Course has evolved to meet the needs of professionals new to the market, as well as seasoned veterans looking to catch up on the latest developments. The 24th annual course returns to Boulder, Colorado, Feb. 7-9, 2017, with the one-day Pilot Tube Seminar on Feb. 6.
"It's been almost 25 years since we started the Microtunneling Short Course, and it is amazing to see how much the industry has grown and continues to develop," said Tim Coss of Microtunneling Inc., who serves as course director with Levent Ozdemir, tunneling consultant. "Each year we add new topics to the agenda because of the technical advances the industry is making all the time. We continue to expand the boundaries of what we are capable of doing with microtunneling."
Since the inaugural event in 1994, the Microtunneling Short Course has drawn approximately 3,000 participants. In 2016, the course was held in Boulder for the first time and drew a record number of participants (140).
The hallmark of the program is the technical presentations, which are given by real-world professionals including contractors, consulting engineers, utility owners and equipment manufacturers. Presentations cover all aspects of microtunneling, including planning, design, construction, site investigation, legal issues and any other topic relevant to the industry.
"We will continue to build on our vast history of success and innovation by offering a forum to exchange ideas and build relationships while learning from the leaders actively working in the field," Coss said.
The Microtunneling Short Course is being held at the Byron R. White Stadium Club on the campus of the University of Colorado, with the Pilot Tube Seminar being held at the nearby Balch Fieldhouse. The Awards Banquet and Reception are being held at the historic Boulderado Hotel in the heart of downtown Boulder.
In addition to classroom instruction, the Microtunneling Short Course offers a wealth of networking and social opportunities, the highlight of which is the Awards Banquet featuring the presentation of the Microtunneling Achievement Awards as well as a keynote speaker. In fact, the course has become the leading gathering place for microtunneling professionals, attracting representatives from the top contracting and design firms involved in the market.
"The microtunneling community is such a tight-knit group of contractors that the annual course has evolved into more of a family get-together to exchange ideas and best practices while sharing experiences," Coss said.
The Microtunneling Short Course is intended for public works and utility officials, engineers, planners, managers, contractors, and equipment manufacturers involved in any phase of microtunneling.
The Microtunneling Short Course is presented by course directors Coss and Ozdemir, in conjunction with Benjamin Media Inc., publisher of Trenchless Technology and TBM: Tunnel Business Magazine.