AECOM has announced that Steven Kramer, P.E., has joined the firm as Vice President of Tunneling – Americas.  Kramer brings to AECOM over 25 years of experience in engineering firms serving the infrastructure industry.  He has previously led diverse groups to develop sound business strategies resulting in the successful and profitable growth of organizations.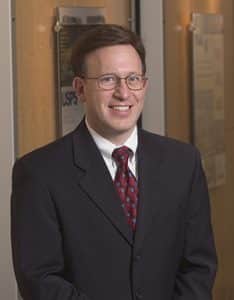 Kramer is recognized as a leader in the underground and trenchless industry, having led the design, management and construction of over 50 underground projects ranging in construction values up to $250 million. Several of his projects have won awards, including the 2003 Trenchless Technology Project of the Year for the Potomac Yard Relief Sewer in Alexandria, Virginia. He also served as the Design Manager for the Design–Build Intake/Outfall reconstruction project at the Pentagon and served as the successful pursuit leader for the Port of Miami Transportation Tunnel Project.  For these contributions and others, Steven was named the 2004 Trenchless Technology Person of the Year.
Kramer has held senior level positions with HNTB, Arcadis and Jacobs.  At these companies, he focused client service teams on expanding their public sector client base and broadening their scope of services to win new work with special emphasis on alternative project delivery.
Kramer has a Master's in Management from Northwestern University, a BS in Civil Engineering and a BS in Engineering and Public Policy from Washington University in St. Louis, Missouri. He is a professional engineer in several states and a Fellow of the American Society of Civil Engineers.  He is based in AECOM's Arlington, Virginia, office.