Akkerman Inc. has announced the appointment of Cecilia Zavaleta as sales engineer and Yovani Zelaya as project manager to its sales team.
Zavaleta will provide sales and customer support in California, Nevada, Utah, Arizona and New Mexico, and establish new and sustain existing dealership relations in Mexico, and Central and South America. In addition, Zavaleta will have a specialized focus on pipeline infrastructure projects throughout North America.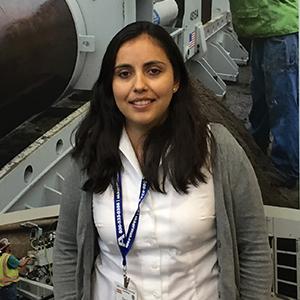 Zavaleta has been in sales and new business development in the heavy construction equipment industry for over 10 years, predominately in western United States, Canada and Mexico. Zavaleta was most recently employed by American Augers/Trencor Inc. as a territory sales manager where she was responsible for customer support, new account development, establishing dealerships, and brand training for dealer personnel. Prior to this, Zavaleta handled sales and customer management then transitioned to co-owner and general manager for Roadrunner Construction Supply and HDD Repair in Bloomington, California. Zavaleta is bilingual in English and Spanish.
Zavaleta is completing her Doctor of Business Administration degree at Argosy University, in Ontario, California, and completed her master's and bachelor's degrees in business administration at California Baptist University, in Riverside, California.
RELATED: Fort Collins Prepares for Michigan Ditch Tunnel Project
Zelaya will be responsible for domestic sales activities and project forecasting in Texas, Oklahoma, Arkansas and Louisiana.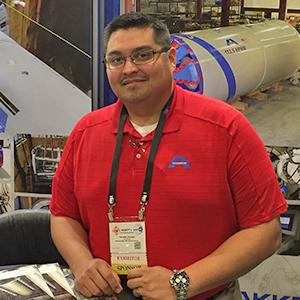 Zelaya contributes a unique perspective to the sales team given his varied background in the oilfield and fluid manufacturing industries. Zelaya was previously employed as general manager at drilling fluids manufacturer Glob Energy Corporation in Houston, Texas. Early in his career at oilfield products and services supplier Baker Hughes Inc., Zelaya was a numerical control (NC) programmer and computer numerical control (CNC) machinist.
He is a graduate of the University of Texas at Tyler in Houston and holds a bachelor's degree in mechanical engineering. Zelaya is also fluent in English and Spanish.
Jason Holden, Director of Sales at Akkerman comments, "We are very excited to have Cecilia and Yovani as part of the company and I have full confidence in their abilities to expand the reach of Akkerman equipment. Their bilingual capabilities are a key benefit to enhance communications with customers in these territories. Cecilia's and Yovani's contributions complement our existing team in our pursuit of providing project solutions to our customers and positioning our equipment in key markets. We are really looking forward to great things in the future for Akkerman."
Zavaleta works out of her home office in Riverside, California, and be reached at (800) 533-0386 extension 178, and czavaleta@akkerman.com. Zelaya is based out of his home office in Houston, Texas, and can be reached at (800) 533-0386 extension 133 and yzelaya@akkerman.com.
For over 40 years, Akkerman has developed, manufactured and supported quality pipe jacking and tunneling equipment that accurately installs a variety of underground infrastructure.
RELATED: Microtunneling Professionals Receive Industry Awards