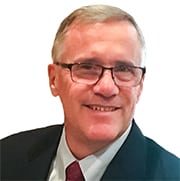 Atkins, one of the world's leading design, engineering, and project management consultancies, has hired George Nash as CEO of its North America region. The former AECOM executive will join Atkins effective Oct. 31, 2016.
Nash brings more than 30 years of experience providing a wide range of consulting, engineering, design, construction and commissioning services to markets worldwide. His executive roles have included senior business development, operational, and profit and loss responsibilities.
At AECOM he most recently served as Group President of Energy, Infrastructure and Industrial Construction. Prior to AECOM, Nash was with URS Corp. in a variety of senior leadership positions including President and Chief Operating Officer of the Energy & Construction Division. The Division consisted of the power, industrial, infrastructure, mining, oil & gas, and federal environmental businesses.
RELATED: Arup-Atkins JV Awarded 'Super Sewer' Engineering Contract
Prof. Dr. Uwe Krueger, Atkins' chief executive officer, said: "An accomplished executive in the infrastructure industry, Mr. Nash has demonstrated ability in executive leadership, operations, and business development. His knowledge, expertise, and collaborative approach will be instrumental in addressing some of North America's most complex infrastructure challenges and in further growing our business there."
A registered professional engineer, Nash earned his bachelor's degree in mechanical engineering from Brown University. In addition to his experience at AECOM and URS, he held a number of executive roles with Washington Group International, including President of its Power Business Unit where he led the merger and integration of that business with URS. Nash started his career with Stone & Webster Inc. with various roles in project and program execution.