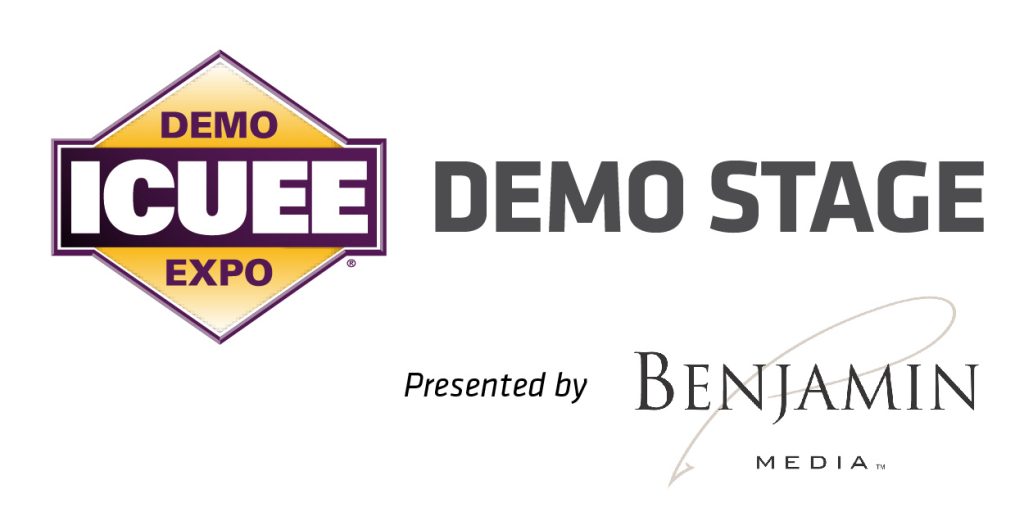 International Construction and Utility Equipment Exposition (ICUEE) attendees will be able to see and experience first-hand what new technologies and best practices exhibitors have to offer at the new ICUEE Demo Stage presented by Benjamin Media Inc. (BMI). This partnership will bring the very best in innovations to The ICUEE Demo Stage, expanding the show's popular outdoor equipment demonstration component.
"ICUEE is known as The Demo Expo, with a long history of being the place for utility industry professionals to take part in live demonstrations of equipment and new technologies that can advance their productivity and innovation on the job site," said Mary Bukovic, Director Meetings & Events for AEM, which manages ICUEE. "In listening to attendee feedback, they wanted more demo opportunities, and the ICUEE Demo Stage is a natural extension of that experience; we are excited to have an industry partner like Benjamin Media presenting the stage."
"Benjamin Media's premier construction brands serve their markets with high-quality informative and educational content through a wide array of media," said Benjamin Media President Rob Krzys. "Hosting the Demo Stage at ICUEE 2015 where thousands from the utility industry gather is the perfect platform for BMI to continue educating and informing construction professionals. We are equally excited to have an industry partner like AEM and are looking forward to bringing phenomenal presentations to the ICUEE Demo Stage,"
The ICUEE Demo Stage presented by BMI will run during show days (Tuesday, Sept. 29 through Thursday, Oct. 1) and will be located at the front of the exhibit hall. ICUEE attendees may simply stop by the stage located in South Wing B, Booth 2504 and grab a seat. Presentations will vary from 15 to 30 minutes — a schedule will be available in early summer for planning purposes.
BMI is a leading publisher in the utility sector with magazines that include:  Compact Equipment, North American Oil & Gas Pipeline, NASTT's Trenchless Today, Solar Builder, TBM: Tunnel Business Magazine, Trenchless Technology, Utility Contractor and Water Utility Infrastructure Management. For more information about BMI, visit: www.benjaminmedia.com.