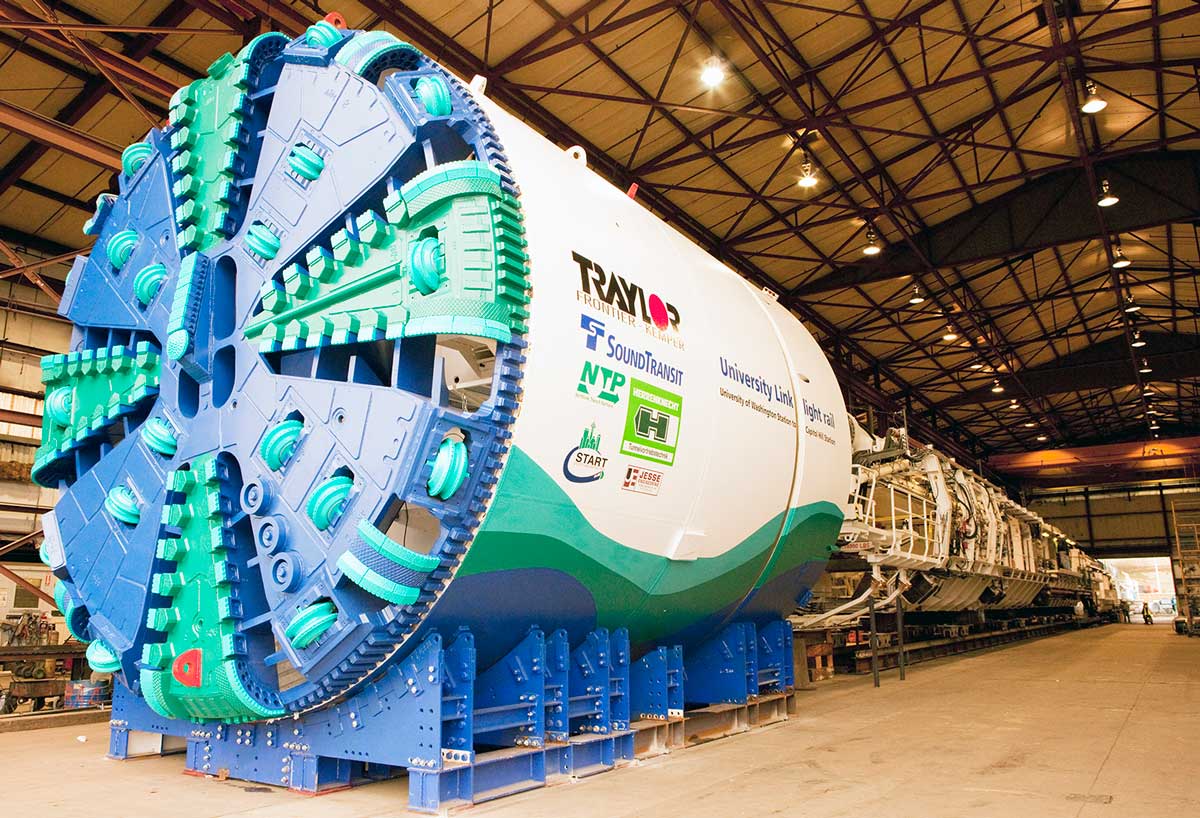 In earth pressure balance (EPB) tunnel boring applications, special soil conditioning additives can assist with and optimize the TBM mining. These conditioners help create more stable, cohesive ground conditions, which in turn improve the speed and efficiency of production and help to protect the TBM components from excessive wear and tear.
A team of skilled engineers at Traylor Bros., Inc crafted a selection of conditioning agents and polymers that meet specific needs and solve specific problems. Strata Tunneling brings these advanced products to the tunneling market.
Soilax®-S – A concentrate for sands and silts.
Soilax®-AC – An "anti-clay" concentrate that converts clay into perfect EPB muck.
Soilax®-P – A water-absorbent polymer used in sandy, high-water content ground to improve muck consistency.
Bert's Drillin' Juice – Specially formulated concentrate for sands and silts.
Watch a discussion between VP of Strata Tunneling, Mike Rispin and the team at Traylor Bros. about the Boraid® line.