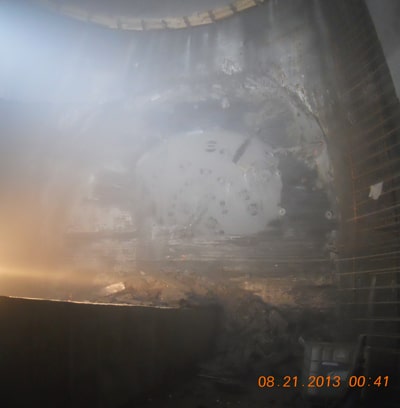 Mackenzie, the 1,500-ton tunnel boring machine drilling the 3-mile long Euclid Creek Tunnel 200 ft under Cleveland, Ohio, broke through the shale at Shaft 5 on Aug. 21, marking the end of her journey.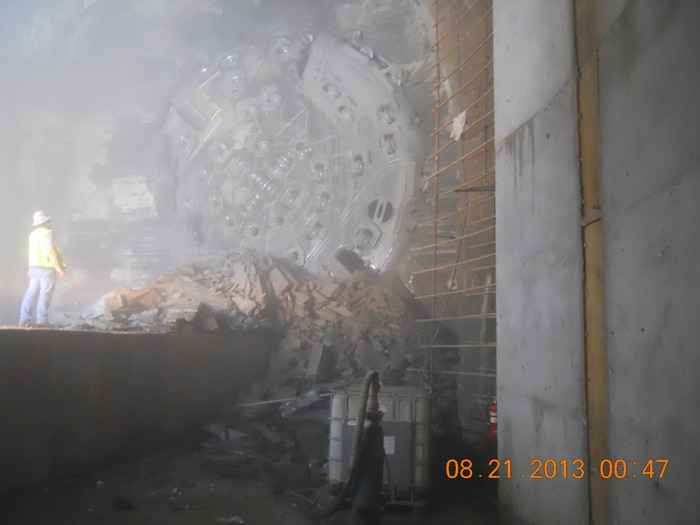 While the tunnel boring machine is finished, the Euclid Creek Tunnel still has much work ahead. The tunnel will not be complete until 2015 as the lining and ongoing preparation is complete. When finished, the Euclid Creek Tunnel — one of seven Project Clean Lake tunnels — will hold 60 million gallons of sewage and stormwater and reduce pollution entering Lake Erie.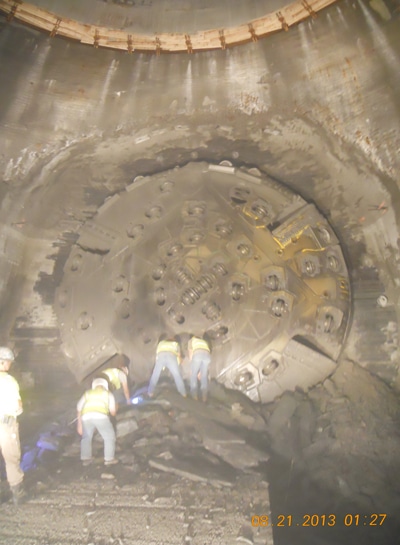 McNally/Kiewit JV was the low bidder at $198 million and was given NTP in April 2011. Hatch Mott MacDonald led the tunnel design team and provided construction engineering and administration services for the District.