Brierley Assoiciates has announced additions to its Syracuse, New York, and Cambridge, Massachusetts, offices.
The Syracuse office welcomes the return of Zach Anderson. He has more than 16 years of experience in geotechnical, structural and foundation engineering, design of support of excavation (SOE) systems including sheet pile, soldier pile and lagging, and slurry walls, rock and soil anchors, cofferdams, temporary construction works, reinforced concrete, masonry, timber and steel buildings and other structures, shallow and deep foundations and permanent earth retaining structures. Anderson has extensive knowledge of many design standards and codes including ACI, AISC, PCA, ASCE, IBC, and AASHTO. In his spare time he enjoys running, camping, kayaking and woodworking while avoiding his unending list of home improvement projects.
RELATED: Brierley Associates Welcomes Isaacson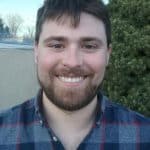 James Duffy is a Staff Geologist at Brierley Associates in the Cambridge office. Prior to joining Brierley Associates in October 2016, he graduated from the University of Rhode Island with a bachelor's degree in geology and film. His experience includes scientific communication, hazardous waste management, sediment/rock core logging, GIS, and radioactive emissions testing. Duffy's experience also includes both professional and collegiate work presenting and teaching new technologies and discoveries pertaining to oceanography. Duffy enjoys swimming and reading in his free time.
RELATED: Brierley Expands BIM/VDC Services