Brierley Associates is continuing to expand its BIM/VDC services. To date, the company has participated in over 20 collaborative BIM projects for underground and support of excavation work. The firm recently added to its BIM capabilities with the hiring of Jake Koelliker.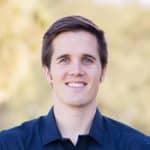 Koelliker received his bachelor's degree from Brigham Young University in Construction Management and began working as a VDC/BIM engineer shortly thereafter. Koelliker has worked on coordinating healthcare, waste water, parking garages, solar, and multi-purpose facilities specializing in self-perform cast-in-place concrete. He also was an essential part of developing work flows and establishing standards for self-perform concrete through the production of Concrete Lift Drawings and the inclusion of Collaboration for Revit, Autodesk Point Layout, SCRUM, Kanban, and other LEAN practices.
RELATED: Brierley Associates Adds to Texas Region
Koelliker joined Brierley Associates in October and has been helping to coordinate several large SOE designs in the San Francisco Bay Area. His ultimate goal is to create a collaborative environment where all project conflicts are resolved virtually in an efficient and productive manner prior to construction.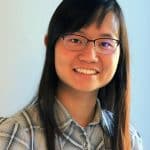 In other Brierley Associates news, the firm added Kristin Kwok to its Moraga, California, office. Kwok received her bachelor's and master's degree in Civil Engineering from UC-Berkeley, and was awarded the departmental citation for her undergraduate work. Having focused on geotechnical and structural engineering, Kwok is excited to apply her knowledge to the geo-structural work at Brierley.
RELATED: Brierley Associates Completes Water Tunnel Inspection in Milwaukee