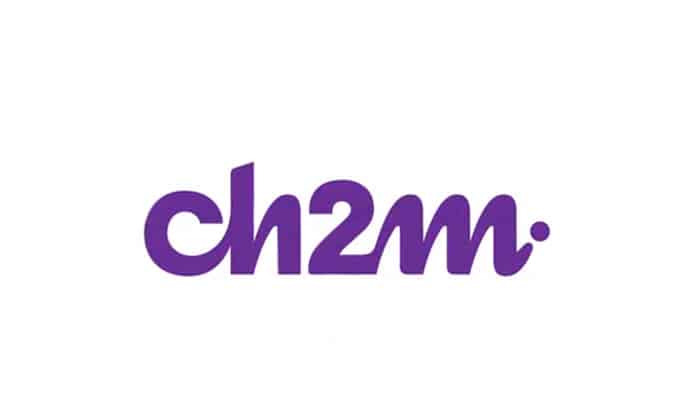 CH2M HILL— a global engineering firm specializing in government, industrial, infrastructure and energy projects —announced today that it has adopted a refreshed brand and logo designed to better reflect its clients' needs and its own ambitions for growth. The company has also adopted a simpler brand name, CH2M.
CH2M was founded in Oregon nearly 70 years ago by three young engineers and their professor to solve local water challenges. The company's brand name is a nod to the values and hearts of its founding fathers — Cornell, Howland, Hayes and Merryfield — literally "CH2M."
"Through the years, CH2M has evolved from a regional engineering and consulting firm associated with first-of-a-kind projects to a global leader associated with some of the largest, best-known infrastructure programs for public and private clients," says CH2M Chairman and Chief Executive Jacqueline Hinman.
Hinman said that the time was right for CH2M to make this move. "The last time we rebranded the company was in the 1990s," said Hinman. "Since that time, CH2M has grown from 5,000 to 25,000 employees, working in more than 50 countries, with annual revenues of almost $6 billion. Our distinctive new look reflects the energy and passion of the firm and its zest for bringing the smartest approaches to the markets and industries we serve."
CH2M partners with its clients to tackle some of the world's most complex and intimidating challenges. Whether it's designing major railways in the United States and United Kingdom or massive sewerage tunnels in Abu Dhabi; supervising nuclear cleanups in the United States and Scotland; optimizing LEAN manufacturing processes in Asia-Pacific; or providing operating and maintenance services for oil and gas clients on Alaska's North Slope, CH2M thrives on solving tough, global problems.
CH2M's leadership believes that the rebrand and new logo, coupled with a refreshed business strategy launched in January, will help to deepen the relationships between their clients and CH2M's sales and project delivery teams. In the past year, the company has focused its strategy on strengthening the culture of collaboration and sharing across its five business groups and around the world, to bring seamless solutions and full depth of the company's capabilities to individual clients.
"Our refreshed brand goes much deeper than just a new logo and shortened nickname," said Hinman. "It combines our client-centric mindset with our commitment to technical excellence and innovation. The challenges facing our clients don't fit neatly into boxes any more. That's one of the reasons our clients choose to work with us. We've been thinking outside-the-box since day one."
The company's move to rebrand and reposition itself is designed to meet those numerous and evolving challenges.
"The world needs cleaner drinking water, shorter commute times, more reliable energy sources, resilient infrastructure, and a healthier environment," Hinman said. "The challenges facing those entities tasked with meeting these needs grow more complex every day. Our new brand is a catalyst for starting a different conversation with our clients about their challenges. By combining capabilities from across the company, we help our clients by not just addressing these problems, but transforming them into exciting new opportunities."