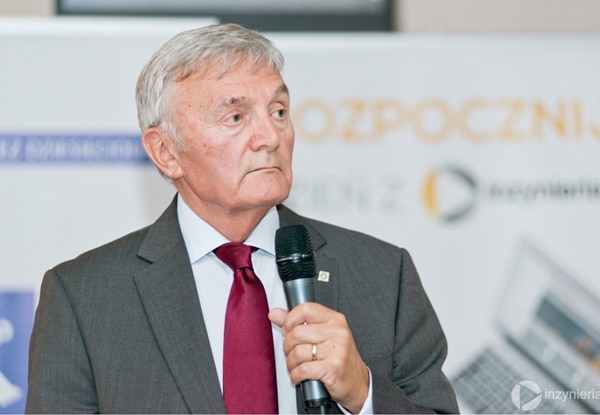 This year Krakow, Poland, hosted its first conference on Underground Construction and Tunneling. The event held Sept. 8, 2015, related to key underground projects currently taking place in Poland. Due to CH2M's strong presence both in Europe and Poland in large infrastructure projects, the firm was invited to share best practices from London Crossrail project.
Martin Knights, Managing Director of Tunnels and Earth Engineering (TEE) practice, joined the guests as keynote speaker presenting the complexity of boring a new twin bored rail tunnels, 7 m in diameter and 22 km in length, under a historic Victorian infrastructure. Europe's largest construction project, Crossrail, is a new, visionary railway linking London and its eastern and western suburbs. It is a crucial part of the city's plan to strengthen its economy and provide faster, more convenient connections for its growing population for decades to come.
Polish projects are smaller in size than the British ones, but such strategic projects as $1.6 billion (US) Warsaw Metro second line or tunnel below Martwa Wisla in Gdansk worth $240 million will dramatically improve connectivity in these cities. The conference was an important step in nation-wide discussion about the importance of transportation infrastructure in large cities.
Knights commented, "As a global industry leader not only does CH2M hold a portfolio of some of the most fascinating projects, but is also willing to share the knowledge gathered while working around the world. We are excited to see Poland growing so rapidly and partnering with international companies to tackle its challenges. Our TEE team from Krakow is already involved in global projects being delivered in the United Kingdom and United States. This way we are contributing to building strategic skills for Poland. I believe our experience is invaluable source of information, so helpful in further progress and strengthening its economy."