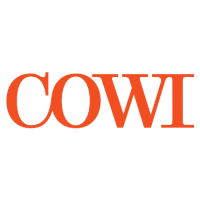 ​A joint venture between COWI A/S and Multiconsult ASA has won the contract to design the Fornebu Line (Fornebubanen), an 8.5-km long extension of the Oslo metro that will link the Fornebu peninsula to the Norwegian capital. The metro extension is Oslo's largest transport project in over 20 years.
COWI CEO Lars-Peter Søbye commented: "We are proud to be designing this exciting and hugely important project. As well as the classic tunnel engineering competencies, we will also be consulting on issues related to water and the environment. This underlines that we can deliver multiple services on large and complex infrastructure projects."
The new metro line will run underground from Oslo's transport hub, Majorstuen, west to Fornebu – a peninsula that was formerly the site of Oslo's international airport and has since been redeveloped into a mixed residential and business district. The government's latest National Transport Plan calls for construction of the new line to begin in 2021 and complete in 2025.
COWI has significant metro design experience having worked on metro projects in Copenhagen, Doha and Athens. With all engineering disciplines in-house, COWI is able to deliver the full suite of services for the Fornebu extension. The project includes six new stations, the metro tunnel and the design of the underground maintenance center in Fornebu.
RELATED: COWI Names New Chief Project Manager
COWI Senior Market Director Knud Erik Christensen commented: "This is a decisive project for COWI, because it emphasizes our position as a leading international consultancy on metro projects. We have the experience and the talented engineers, and this is being recognized in the market. The project is large and challenging, and it will make a real difference to mobility in Oslo and contribute to a substantial development of the urban area."
COWI is the third largest consultancy in tunnel design and among the world's leading experts in metro projects. Together, COWI and Multiconsult represents the largest metro, geotechnical and technical consultants in Scandinavia.
Headquartered in Copenhagen, COWI is aiming to double the size of its international arm by 2020 and recently entered the U.K. market through the acquisitions of tunnel specialist Donaldson Associates and bridge specialists Flint & Neill.
COWI North America is comprised of former engineering consulting firms Buckland & Taylor, Jenny Engineering Corporation, Ben C. Gerwick, and Ocean and Coastal Consultants.