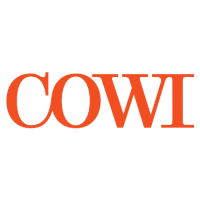 COWI North America announced that two of its East Coast offices are moving to new and improved facilities. The firm looks forward to providing clients with the same high-level engineering and customer service from its new locations.
The company's Springfield, New Jersey, team is moving to a new office in Florham Park, New Jersey. As of July 28, 2017, COWI's new address is:
25B Vreeland Road, Suite 300
Florham Park, NJ 07932
The main office number, 1.973.379.6699, will remain the same.
RELATED: COWI North America Hires Kramer as SVP-Tunnels
COWI's Trumbull, Connecticut, team is moving to an office in Bridgeport, Connecticut. As of August 4, 2017, COWI's address will be:
1000 Lafayette Blvd., Suite 1010
Bridgeport, CT 06604
The main office phone number, 1.203.268.5007, and all direct phone numbers will remain the same.
​COWI North America is a leading bridge, tunnel and marine engineering consulting group built on over 80 years of international experience. The firm provides clients with innovative and sustainable solutions to the most complex engineering challenges worldwide from our 11 offices across North America.
RELATED: COWI Wins Bangladesh Tunnel Project