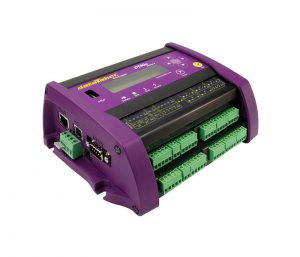 The dataTaker DT80G Geotechnical data logger from CAS DataLoggers is an easy-to-configure, cost-effective monitoring system. The DT80G is rugged, reliable and low-power, yet offers extremely versatile features for configuration, communications, data capture and data analysis.
The dataTaker GeoLoggers have built-in vibrating wire support providing a complete data acquisition and monitoring solution for engineers working in the geotechnical environment.
The dataTaker G series can monitor a wide variety of geotechnical applications including slope stability, subsidence, dam wall monitoring, tunnel and mining excavation, ground water, tunnel wall monitoring and site assessment.
dataTaker DT80G (5 Geotechnical Channels expandable to 100 channels)
dataTaker DT85G (16 Geotechnical Channels expandable to 300 channels)
dataTaker CEM20 (20-Channel Expansion module)
RELATED: Akkerman Launches 1325B Pump
Users can connect to Vibrating Wire Piezometers, Extensometers, Inclinometers, Pressure and Load cells, Crack meters, Tilt meters, Strain and Carlson strain gauges. The dataTaker G series is compatible with all major brands of geotechnical instrumentation including:
Slope Indicator
GeoKon
RST Instruments
Roctest
Soil Instruments
AGI – Applied Geometrics Inc.
The low-power operation of the dataTaker GeoLoggers provide excellent stand-alone monitoring and data collection. Power can be supplied to the datalogger via external batteries, solar panels or other independent sources, as well as from mains power where available.
Each dataTaker datalogger can store up to 5 million data points in user-defined internal memory. Users can log as much or as little as they need with independent control of schedule size and mode. Overwrite or stop logging once allocated memory is full. Archive data on alarm event, copy to USB memory or transfer via FTP. Communications features include RS232 with modem support, USB, Ethernet and USB memory.
CAS DataLoggers is a distributor of data loggers, paperless recorders and data acquisition equipment. The company sells directly to end-users and also work through a network of distributors and resellers throughout the United States and abroad.
RELATED: Brokk Introduces C20 Rock Splitter