September 1, 2023 | This content is sponsored. Sponsored content is authorized by the client and does not necessarily reflect the views of TBM: Tunnel Business Magazine or Benjamin Media, Inc. View our privacy policy.
Bentley's OpenTunnel Designer is for tunnel modelling and design and is a multi-disciplinary solution allowing you to simply create tunnel specific objects and information in one application all team members can intuitively use.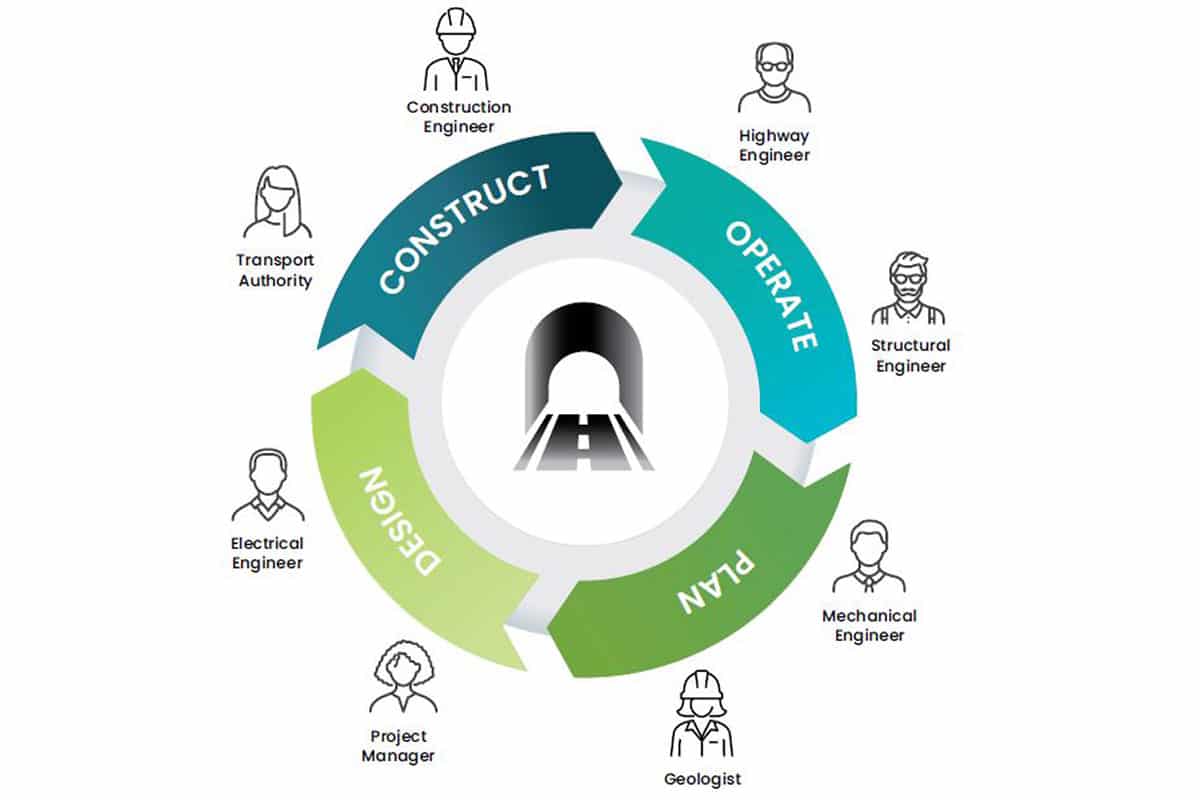 A tunnel design and modeling environment is unique in the lifecycle of the work in progress. Designers and engineers analyze multiple iterations to understand how the design will behave in a real-world context. The ability to share and consume project data across disciplines in a common data environment means they can deliver projects that are optimized, accurate, and timely.
With OpenTunnel, the only purpose-built software for tunnel modeling and design, along with the subsurface insight of Leapfrog Works, engineers can model, simulate, detail, and document tunnel projects in an intuitive solution set, providing an end-to-end connected workflow and centralized data environment.
Bring geotechnical data, ground interpretation, physical modelling, and geotechnical design together. Learn how: https://hubs.la/Q01_dfdJ0