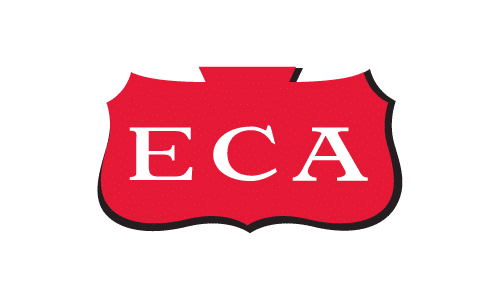 Equipment Corporation of America, a leading provider of piling and foundation drilling solutions, announced the following promotions:
Mike Brown – Director of Klemm Sales and Service. This new role for ECA allows Brown to leverage his expertise to further enhance the team's capabilities. His knowledge and years of experience will be essential to supporting the promotion of sales and effective service of the Klemm product line. Over the years, Brown has played a pivotal role in the growth and success of the DC branch holding various positions including account manager, and branch manager since 2012.
"We are thrilled to have Mike Brown as the Director of Klemm Sales and Service. Mike's expertise and deep understanding of our products will be instrumental in driving our sales efforts and ensuring superior customer service," said Roy Kern, President and CEO of ECA.
Rich Anderson – Vice President. Anderson has demonstrated exceptional leadership and strategic thinking, which led to his promotion to the position of Philadelphia branch manager in 2017. Anderson will continue as Philadelphia branch manager while taking on additional responsibilities to help promote ECA.
"Rich Anderson's loyalty and dedication to ECA have earned him the role of Vice President. His exceptional leadership throughout his career will be instrumental in moving us to the next level," Kern said.
Dave Schell – Account Manager Mid Atlantic. Another long-time employee, Schell is making the move to the sales team. Schell will take over as account manager for the Mid Atlantic territory and is looking forward to making an impact on the sales side of the business. His history with ECA, and his knowledge of the products ECA offers will prove to be a huge asset for customers in the region.
"Dave has held various roles throughout his career with us," Kern said. "Taking on the role as Mid-Atlantic account manager is the next step in the advancement of his career at ECA."
Joel Ross – Director of Parts and Service. A relative newcomer to ECA, Ross assumes the role of Director of Parts and Service. Ross began his tenure at ECA in early 2022 as Director of Parts and has shown tremendous leadership qualities and a willingness to take on new responsibilities. Ross will take on service administration in addition to his responsibility for parts distribution.
"We're proud to recognize Joel's leadership skills, and he's the clear choice for taking on the parts and service position." Kern said.
Jason Church – BAUER Products Equipment Manager. The BAUER Service Team welcomes Church to its ranks in Canada. Church will continue to do operator training in Canada in addition to his new role as a member of the BAUER Service Team. Having been an operator, equipment manager and contractor, as well as a service manager for ECA Canada, Church's experience is a perfect fit for the team.
"Jason comes with many years of experience in our industry," said Gordian Ulrich, Vice President BAUER Product Sales and Service. "He literally worked his way from the ground up, starting with the BG 15H all the way up to the biggest rig in the country at the time, the BG 40."
ECA has been a leading supplier of foundation construction equipment for more than a century. ECA is the exclusive distributor for BAUER Drilling Rigs, KLEMM Anchor and Micropile Drilling Rigs, RTG Piling Rigs, and BAUER MAT Slurry Handling Systems. We also distribute HPSI Vibratory Pile Hammers, WORD International Drill Attachments, Pileco Diesel Hammers, Dawson Construction Products, ALLU Ground Improvement Equipment, Pile Master Air Hammers, DIGGA auger drives, and Olin Concrete Pumps. ECA offers sales, rentals, service, parts and training from 11 facilities throughout the Eastern U.S. and all Canadian Provinces.