Frantz Ward LLP announced that Ian H. Frank and Marc A. Sanchez, partners in the firm's Construction Practice Group, have accepted the invitation to join the Fellowship of the Construction Lawyers Society of America (CLSA). Frank and Sanchez were among those invited as Charter Fellows and also carry the designation of Barristers of the Order of Equitas.
The CLSA is an international honorary association of preeminent lawyers specializing in construction law and related fields. Fellowship is limited and selective, with lawyers being invited into Fellowship upon a proven record of accomplishment. Lawyers nominated or selected may be in any discipline in the construction law arena but also must have superior ethical reputations.
/**** Advertisement ****/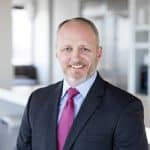 Frank, Chair of the Frantz Ward Construction Practice Group, dedicates his entire practice to all facets of construction and surety law. Frank counsels project participants in developing, managing, resolving, and litigating complex commercial construction disputes, with a focus on claim management, risk mitigation, default/performance issues, schedule claims, surety bond claims, and federal government contracting and compliance.
He regularly negotiates and develops EPC, design-build, design-assist, specialty trade and other contracts utilizing a vast array of project delivery methods. Frank represents clients in diverse construction disciplines, including road and bridge construction, heavy civil/tunneling projects, structural steel fabrication and erection, and all aspects of general trades and commercial building construction.
Frank has served numerous leadership roles in national construction organizations such as the Chair of Division 9 of the American Bar Association Forum on Construction Law, and Chair Emeritus of the ALFA International Construction Practice Group. He received his J.D., magna cum laude, from Cleveland-Marshall College of Law and has a B.A., magna cum laude, from Baldwin Wallace University.
Sanchez is a partner in Frantz Ward's Construction Group and represents general contractors, specialty trades and subcontractors, including the arbitration, mediation and litigation of claims. He advises clients on claim management and avoidance, risk management and insurance, scheduling and safety issues as well as minority certification and compliance. He negotiates and drafts all types of construction contracts, perfects and enforces mechanics' liens, prosecutes and defends defective workmanship claims and surety bond claims.
Sanchez has counseled clients on a wide variety of issues including delay and acceleration, defective workmanship, insurance coverage, competitive bidding disputes, surety bond claims, personal injury and wrongful death claims and termination claims. Marc has been recognized in the area of construction by the prestigious Chambers USA: America's Guide to Leading Lawyers in Business, is named to The Best Lawyers in America and is peer-review ranked AV Preeminent, the highest ranking, by Martindale-Hubbell. Marc received his J.D. from Stanford Law School and has an A.B., with Honors, from Duke University.
RELATED: Rosenberg Named Chair-Elect of the ABA Forum of Construction Law