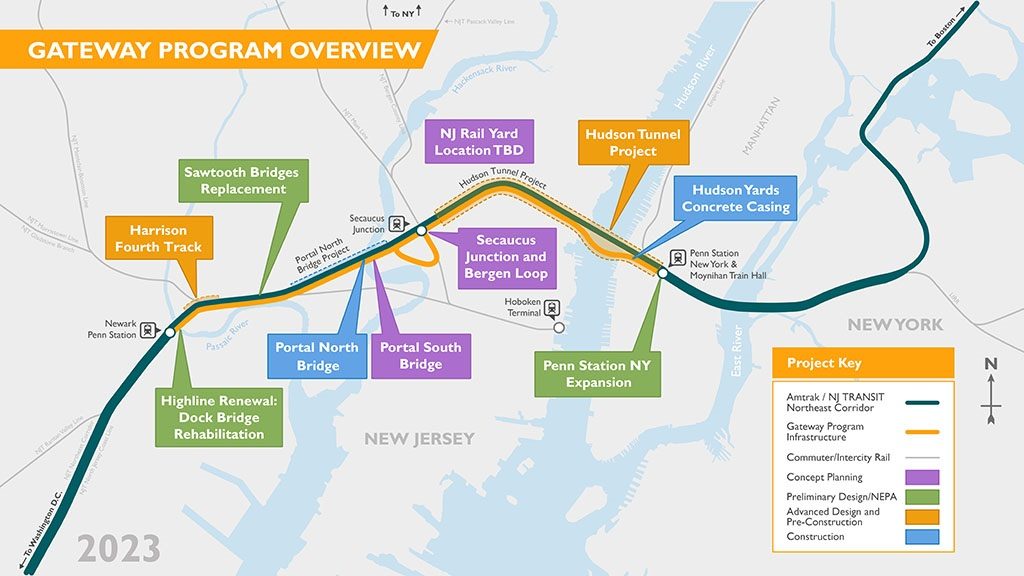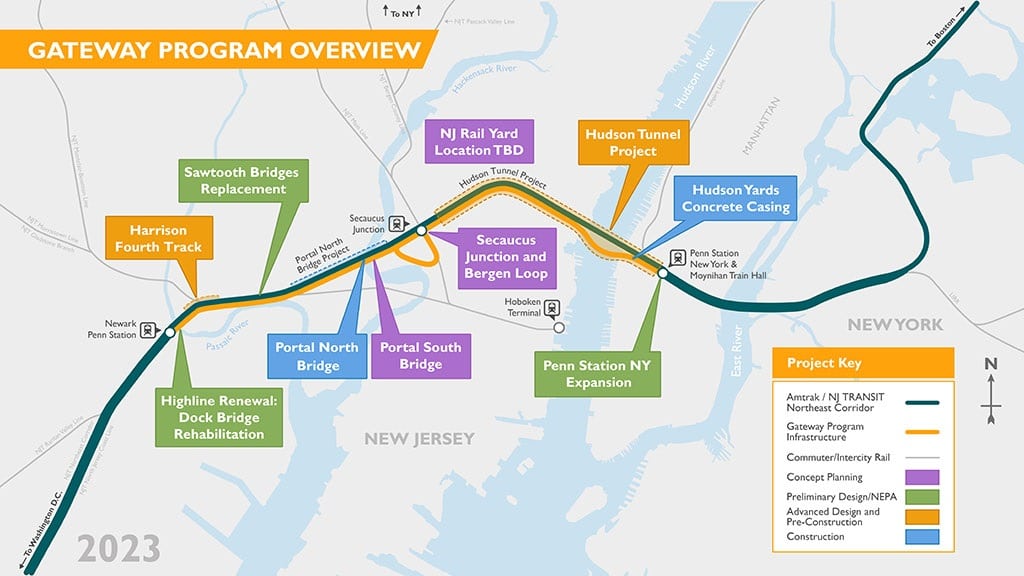 The Gateway Development Commission (GDC) on May 22 identified a shortlist of qualified teams who will receive an invitation to submit a proposal in response to a Request for Proposals (RFP) to serve as a Delivery Partner in connection with the Hudson Tunnel Project (HTP). The Delivery Partner will provide key areas of support to help deliver the HTP.
Shortlisted teams include: Joint Venture of Bechtel-HNTB, Hudson Delivery Partnership (Atkins North America, Inc., Arup US Inc., The McKissack Group, Inc.), and MPA Delivery Partners (Parsons Transportation Group of New York, Inc., Arcadis of New York, Inc., Mace North America Limited).
The shortlisted teams are among those that submitted a Statement of Qualifications (SOQ) earlier this month in response to a Request for Qualifications (RFQ) issued by GDC through the National Railroad Passenger Corporation (Amtrak).