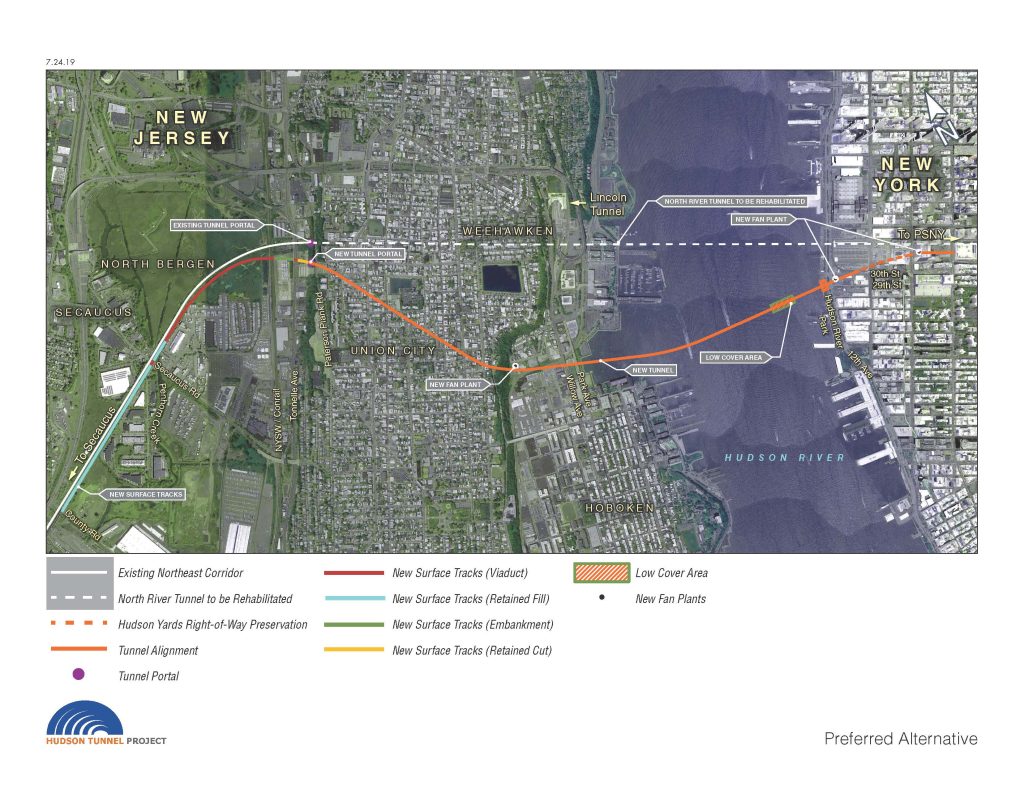 The New York Times reported July 6 that the U.S. Department of Transportation will provide $6.88 billion for construction of the $16 billion Hudson River Tunnel project. The governors of New York and New Jersey have agreed to split the local share, according to the report. New York Sen. Chuck Schumer was expected to announce the award on July 6, according to Reuters.
The project is being developed by the Gateway Development Commission (GDC) in cooperation with the Port Authority of New York and New Jersey (PANYNJ), the New Jersey Transit Corporation (NJ TRANSIT) and the National Railroad Passenger Corporation (Amtrak). It involves the construction of a new two-tube heavy rail tunnel along the Northeast Corridor from the Bergen Palisades in New Jersey to Manhattan that will directly serve Penn Station New York.
The project consists of three major elements: the Hudson Yards right-of-way preservation project, the new 2.4-mile long Hudson Tunnel, and the rehabilitation and modernization of the existing North River Tunnel that opened in 1910. Amtrak told TBM in April that full construction was expected to begin in 2024. Overall completion of the project is expected by 2035.
The project is part of the busy Northeast Corridor, which handles 450 trains and 200,000 passengers daily.
Click here to view a statement from the Gateway Development Commission.