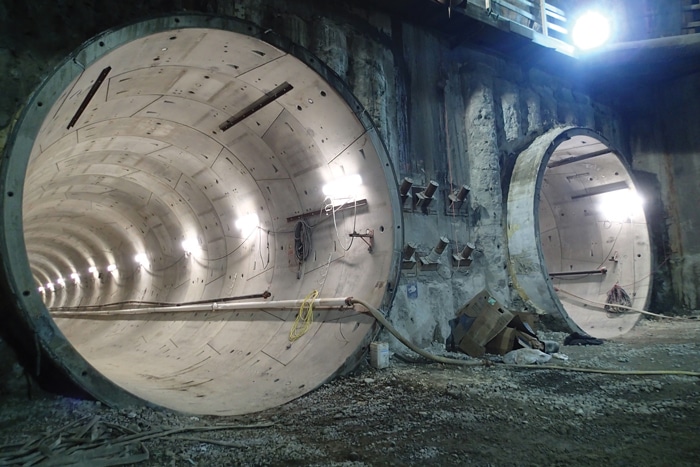 Geospatial Corp. announced that it has completed the mapping of six electrical conduits for Crosslinx Transit Solutions – Constructors (CTS), a design and construction consortium building the Eglinton Crosstown LRT in Toronto, Canada.
The consortium comprises four global and local leaders in transportation infrastructure: ACS-Dragados, Aecon, EllisDon and SNC-Lavalin. The Eglinton Crosstown Light Rail Transit System consists of 25 stations and stops, tracks, signals, communications system, as well as maintenance and storage facilities. Following the Crosstown's completion, CTS will maintain the line for 30 years.
"We are proud of our team," Geospatial Corp. CEO Mark Smith said. "This was a difficult assignment. The project consisted of precision mapping of multiple high-voltage electrical conduits. We are pleased with our team's execution of our client's mission critical project."
Smith added, "Most importantly, our credibility as a leader in underground utilities mapping and management was enhanced by providing a showcase of our technical capabilities while working alongside a consortium of four of the most impressive global engineering and construction firms in the world.".
Geospatial Corp. services the underground infrastructure needs of the energy industry, as well as the municipal, industrial and commercial industries, by utilizing integrated technologies to determine the accurate location and position of underground pipelines, conduits and other underground infrastructure data. This allows Geospatial to create accurate three-dimensional (3D) digital maps and models of underground infrastructure. The company manages this critical infrastructure data on its cloud-based GIS portal called GeoUnderground, its proprietary GIS platform custom designed around the Google Maps API.
RELATED: Eglinton Crosstown Tunneling Complete