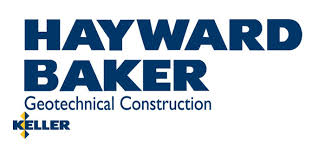 Hayward Baker Inc. (HBI) announces the acquisition of Ellington Cross LLC (EC) a regional geotechnical contractor that provides Earthquake Drain design and installation. Headquartered in Charleston, South Carolina, EC operates primarily in North Carolina, South Carolina and Georgia.
EC and HBI will combine operations into the existing Charleston area office and operate under the name "Ellington Cross, a division of Hayward Baker." HBI will take on EC's existing management team and employees, as well as assume existing contracts.
EC is a regional geotechnical contractor focused on liquefaction mitigation ground improvement using Earthquake Drains (sometimes referred to as "EQ Drains"). HBI owns the patent for mitigating liquefaction using prefabricated vertical drains throughout North America.
Unlike prefabricated vertical wick drains, EQ Drains have a much larger cross-sectional area and flow capacity, intended to limit pore pressure increases in cohesionless soils and subsequent liquefaction during earthquake events.
Among EC's noteworthy projects are U.S. Highway 17 ACE Basin Parkway Widening and Bridge Replacements (Segments 1 & 2), performed for the South Carolina Department of Transportation. Earthquake Drains were used to mitigate liquefaction at all bridge approaches over a 21-mile corridor from State Route 64 to U.S. Highway 21. For bulk fuel storage replacement initiatives at the Charleston Air Force Base, EC installed Earthquake Drains on more than 10 separate projects at the Naval Weapons Station and Joint Base Charleston.
Commenting on the acquisition, Eric Drooff, President of Hayward Baker stated, "Liquefaction mitigation is an important geotechnical service provided by HBI. The acquisition of Ellington Cross strengthens our capabilities in this market. We plan to enhance our ability to offer liquefaction mitigation ground improvement services in earthquake-prone areas throughout the United States by leveraging EC's sales and engineering skills, combined with our own operational capabilities."
Drooff continued, "Earthquake Drains will be provided as a standalone product, or in conjunction with HBI's other ground improvement services for sites with more complex geotechnical challenges."
The Charleston headquarters office of Ellington Cross, a division of Hayward Baker, is located at 4 Carriage Lane, Suite 203, Charleston, South Carolina 29407.