Hayward Baker Inc., a North American leader in geotechnical construction, announced that James Dickinson has joined the company as the Southern States Shoring Division Manager in its Atlanta office. In addition, Michael Morello has been promoted to Operations Manager, and James Weldon, P.E., joins Hayward Baker as a Project Manager within the Southern States Ground Improvement Division.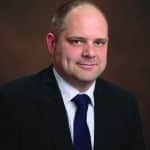 James Dickinson is a graduate of the University of Liverpool, holding a master's degree in Civil and Structural Engineering. He has over 15 years of experience in the geotechnical construction industry with particular specialization in earth retention, anchors, bracing, auger cast piling, micropiles and related technologies. Prior to joining Hayward Baker, he was employed by a national geotechnical contracting company over a 13-year period holding positions of progressive responsibility encompassing all aspects of the sheeting and shoring operations throughout the Mid-Atlantic and Southeast United States. He will be HBI's primary point of contact for shoring projects in the Southern States.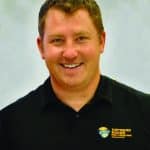 Michael Morello is a graduate of the Georgia Institute of Technology with a B.S. degree in Civil Engineering. He has over 10 years of experience with Hayward Baker, specializing in ground improvement engineering and construction. Morello started with Hayward Baker as an intern and has since gained progressive responsibility in the Southern States based in Atlanta. As Operations Manager, Morello will coordinate resources and shop activities for the Southern States Ground Improvement Division.
RELATED: Hayward Baker Opens Connecticut Office
James Weldon, P.E., comes to Hayward Baker with five years of experience with a California-based shoring company. He is a graduate of California State University in Fullerton with a B.S. degree in Civil Engineering. He has wide-ranging experience in design-build shoring, foundation drilling, mass excavation and structural shotcrete. Weldon will manage geotechnical construction projects in the Southern States.
Commenting on the recent appointments, Joe Persichetti, Vice President, stated, "We are delighted to welcome James Dickinson and James Weldon, our two newest team members, to HBI's Southern States business. We are also proud to recognize Michael Morello's contributions to the company through his promotion. All three have strong construction experience and engineering competence to push Hayward Baker's growing Southern businesses to the next level in today's exciting design-build construction market."
Half-Day Seminar Scheduled in Birmingham, Alabama
In other news relating to Hayward Baker's activities in the region, the company will be conducting an upcoming seminar in Birmingham, Alabama, on Wednesday, May 18, 2016 at 10:45 am for developers, contractors, architects and engineers. The seminar will focus on structural support, earth retention and ground improvement topics. Registration is $30 per person, or $15 for educational and government registrants, which includes lunch from Ruth's Chris Steakhouse, and an afternoon reception.  To register, click here.
For more information about the Birmingham seminar or to schedule a lunch-and-learn meeting with Hayward Baker, please contact Tony Sak at asak@HaywardBaker.com.