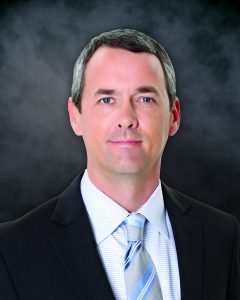 Hayward Baker (HB), a North American leader in geotechnical construction, announced the opening of its new office in the Charleston, South Carolina, metro area. The office, under the leadership of HB's new project manager, Dan Holley, P.E., will support clients and projects in South Carolina and surrounding states.
Recent projects demonstrate the important work HB already does in the region. These include various ground improvement techniques for liquefaction mitigation, vibro replacement and micropiles for support of new major manufacturing facilities, plus many other geotechnical construction projects.
Holley, hired to start up the HB Charleston office, has lived and worked locally in Charleston as a practicing professional geotechnical engineer for over 13 years. After receiving his B.S. in geological engineering from the University of Mississippi, he began his career as a project manager with SM&E, preparing detailed geotechnical investigations and recommendations for commercial, industrial and transportation projects. He has designed a wide range of geotechnical solutions for slope stability, excavation support, spread footings, deep foundations, and liquefaction mitigation.
Holley is an active member of industry associations and organizations, including the American Society of Civil Engineers (ASCE) and the Civil Engineers Club of Charleston.
According to Joe Persichetti, vice president of Hayward Baker's Southeast Region, "Dan is a great addition to our team. He is an experienced and well-respected local professional engineer with years of consulting, project management, design, and QA/QC experience. Dan heading up our new office will help expand HB's geographic presence, providing clients with better service throughout the coastal Carolinas and Georgia market."
The Charleston office of Hayward Baker is located at 4 Carriage Lane (Suite 203) in Charleston, SC. For more information on the services offered by the office, contact Dan Holley at (843) 804-4000 or dwholley@haywardbaker.com.