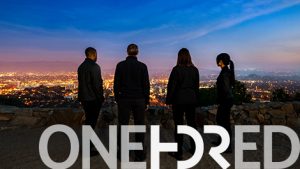 HDR marked the company's 100th anniversary at the company's annual meeting in Denver the week of Feb. 13. The meeting was the first in a year-long series of celebrations and community service events that will be held throughout the company's 225 worldwide locations.
HDR started as a civil engineering firm in Omaha, Nebraska, where its headquarters remain today. Since its inception, the company has focused on helping clients push the boundaries of what's possible. Early on, that meant creating the water, sewer, road and electric systems that modernized rural communities. Today, it means designing sustainable infrastructure and human-centered healthcare, justice and educational facilities. It also means dealing with changes such as mapping out strategies for coastal resiliency and understanding the ramifications of driverless cars.
HDR's clients range from the smallest towns to the largest government agencies and academic and healthcare institutions. The common thread is doing what's right for the client and community, said George A. Little, HDR chairman and CEO. "A wastewater treatment plant in a small city is every bit as important as high-profile projects like the Hoover Dam Bypass or Cleveland Clinic Abu Dhabi. HDR has built a culture of bringing our best to each and every project, and to the communities where we live."
RELATED: CINTEC North America Announces 25th Anniversary
Little noted the company's move to employee ownership in 1996 was key in strengthening HDR's culture. At the time, it was part of a very large firm that had different priorities. "The buyback allowed us to rediscover the identity that made us successful for so many years, by renewing focus on our employees' special talents. I'm proud of what we have accomplished together and excited about what the future will bring."
As part of the year-long celebration, the HDR Foundation will issue $100,000 in special anniversary grants, in addition to its regular spring and fall grant cycles. 2017 marks the fifth anniversary of the foundation, which is managed and funded by employees with matching funds from the company. "Our foundation has grown due to our amazing employees, who generously give of their time and financial resources," said Eric Keen, HDR president and chief operating officer, who serves as foundation board chair. "I'm humbled by how eagerly our employees raise their hands to participate."
To see a history timeline, visit click here.
RELATED: HDR Selects Corporate Headquarters Site