Jacobs Engineering Group Inc. announced completion of its acquisition of CH2M via a cash and stock transaction. The combination, which received broad affirmative support from CH2M shareholders, is expected to further drive the company's profitable growth strategy.
"This is a transformative step-change that brings together the industry's foremost expertise and services to fulfill our vision to provide leading-edge solutions for a more connected, sustainable world," said Jacobs Chairman and CEO Steve Demetriou. "Since our August announcement, we have held meetings with thousands of CH2M and Jacobs employees, and I cannot overstate the enthusiasm we share about our future together. Today, we are celebrating the creation of a new Jacobs with even greater aspirations to do meaningful work around the world, heartened by clients who have eagerly anticipated this combination."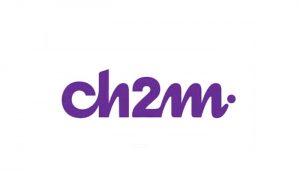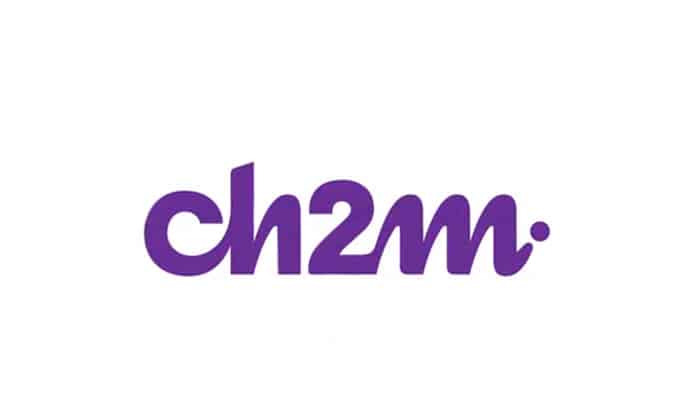 Demetriou stressed the combined firm's continuing emphasis on talent retention and hiring as a top priority. "People are the heart of our organization, and we are calling on the best and brightest to join the new Jacobs to drive our growth strategy and be part of our exciting future."
Jacobs formed an Integration Management Office (IMO) early in August to begin integration planning following the announcement of the proposed CH2M acquisition. The IMO identified rigorous processes and protocols to drive realization of cost and growth synergies, for which Jacobs' executive team and Board of Directors will continue to provide active oversight.
"We are applying lessons learned from past integration experiences and adopting best practices for critical factors, such as talent retention, and building on the excellent cultural foundations of both organizations," said Demetriou. "We are well positioned to capitalize on the differentiated value proposition created by this combination, and our continued efforts to drive incremental focus and accountability will be supported by a simplification of our operating model. Most important, our clients will be able to better realize the benefits of our industry-leading, innovative capabilities."
Financial outlook
Both organizations reported strong performance in 2017, bolstering confidence in prospects for enhanced value creation in the newly combined firm and reinforcing the expectations for integration synergies and returns on the transaction.
RELATED: Jacobs Engineering to Acquire CH2M
The company reaffirms its previous fiscal 2018 outlook for both Jacobs as a standalone business and the expected contribution from CH2M, which translates to fiscal 2018 adjusted EPS of $3.55 to $3.95.2 This guidance includes a negative impact from the amortization from CH2M purchase intangibles. The outlook also incorporates standalone revenue growth ramping during the fiscal year in-line with the company's previous expectations. Given the timing of the close, the company does not expect any material benefit from CH2M in its Q1 results.
Jacobs expects to achieve an estimated $150 million of annual run-rate savings by the end of the second year after closing, primarily from real estate, optimized organizational alignment and systems integrations. Jacobs expects to incur approximately $225 million in one-time costs to achieve these ongoing savings. In addition, the company expects to incur other one-time costs associated with the acquisition, such as change in control payments, banking and legal fees.
The transaction is expected to be 15 percent accretive to Jacobs' adjusted earnings per share in the first full year after closing and 25 percent accretive when further excluding the impact of amortization from CH2M purchase intangibles.
The broader, combined solutions offering of the combined company, including CH2M's proven leadership in program management and construction management, presents potential for longer-term revenue upside extending both companies' complementary offerings across their combined client base and broader global footprint.
Jacobs is maintaining its investment-grade credit profile upon closing.
Jacobs expects that after closing, approximately 85 percent of combined revenues will be derived from lower-risk and reimbursable contracts.
Operating model
The company expects to move to reporting results by three global business lines by the second half of fiscal 2018:
Aerospace, Technology, Environmental and Nuclear (ATEN) — serving global aerospace, automotive, defense, telecommunications, nuclear clients and the U.S. intelligence community, led by Terry Hagen.
Buildings, Infrastructure and Advanced Facilities (BIAF) — serving broad sectors including buildings, water, transportation (roads, rail, aviation and ports), and advanced facilities for life sciences, semiconductors, data centers, consumer products and other advanced manufacturing operations, led by Bob Pragada.
Energy, Chemicals and Resources (ECR) — serving energy, chemicals and resources sectors, including upstream, midstream and downstream oil, gas, refining, chemicals and mining and minerals industries, led by Vinayak Pai.
Water represents an approximately $100 billion-a-year opportunity, expected to grow at a 4 to 5 percent compounded annual rate, presenting significant potential to extend CH2M's leadership in design, management and life cycle services for government and industrial clients, including operations and maintenance, and resiliency services mitigating climate threats. Jacobs is expected to benefit by expanding these capabilities globally, backed by its strong operating and project delivery platform. The combined company will have a leading global water business with the scale, critical mass and experience to capitalize on infrastructure and industrial growth trends.
Jacobs already is a global leader in the $300 billion-a-year transportation sector, which includes highways, roads and bridges; rail; aviation; and ports; growing at 4 to 5 percent on a compounded annual rate. This sector's significant investment momentum hinges on population growth and unprecedented demands for infrastructure development and improvement in all transportation modes and geographies, particularly in the United States, Australia, New Zealand, Southeast Asia, the Middle East and the United Kingdom. The combination is expected to make the company an employer of choice in the sector, where talent remains in high demand, forged on a breadth of opportunities advancing the quality, dependability and sustainability of infrastructure around the world.
Nuclear projects require specialized capabilities that are difficult to replicate and represent approximately $145 billion in annual opportunities, growing 2 to 3 percent on a compounded annual basis. CH2M's preeminent position in program management of large-scale environmental and nuclear remediation programs and Jacobs' complementary experience with government agencies in nuclear decommissioning together create significant business expansion opportunities.
Environmental work represents an approximately $160 billion annual opportunity, growing 4 to 5 percent on a compounded annual rate. The combined company will have among the broadest and deepest environmental technical and project delivery capabilities in the industry. In addition, CH2M's environmental expertise complements Jacobs' existing business with the U.S. federal government, positioning the combined company with leading capabilities for government clients that also are transferable to private-sector clients, creating opportunities for substantial upside potential for the company.
The combination brings together preeminent engineering expertise and proven program- and construction-management capabilities, delivering advanced manufacturing and industrial technologies for diverse sectors, including consumer products, life sciences, pharmaceuticals, material sciences and semiconductors.
The transaction combines both firms' proven engineering and construction management capabilities to establish a differentiated, lifecycle-services offering for clients in these sectors. It further enhances Jacobs' position, effectively moderating cyclical exposures with additional operational and maintenance capabilities for upstream, midstream and downstream clients, including critical infrastructure for major projects in the oil, gas, refining, chemicals and mining industries.
RELATED: Stantec to Acquire MWH