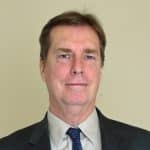 ILF Consultants (ILF) announced that Dr. Chris Laughton has joined the firm as a Principal Engineer in the Seattle office.  His hire is to help ILF continue to strengthen its presence in North America.
/**** Advertisement ****/
Laughton brings to ILF over 35 years of direct project experience as a contractor, designer, consultant and owner's representative.  His recent work has included managing the design and construction of underground research laboratories for the U.S. Department of Energy.  He currently chairs the U.S. Underground Construction Association Benefits of Going Underground Committee, and is a member of the International Society for Rock Mechanics Commission on Underground Research Laboratories.  Chris holds a master's degree in rock mechanics and a Ph.D. in geotechnical engineering from the University of Texas at Austin, and is a registered professional engineer in the United States and Europe.
ILF USA, is based out of Seattle, Washington, with offices in Traverse City, Michigan, Fairfax, Virginia, and Atlanta, Georgia. The firm specializes in providing tunnel and underground engineering services, the design and construction of foundations and retaining systems, and construction engineering support services.