The North American Society for Trenchless Technology (NASTT) has announced its fourth induction class to its Hall of Fame. The induction class is the late David Magill Jr., Avanti International; Ron Halderman, Mears Group; and Kaleel Rahaim, Interplastics Corp.
In 2010, the NASTT Board of Directors voted to create a Hall of Fame in order to ensure that the Society's most outstanding and praiseworthy members received due recognition. The intent of the NASTT Hall of Fame is to preserve the outstanding accomplishments of exceptional individuals and to honor their contributions to the advancement of both the trenchless industry and the Society. Members may be elected from all five NASTT membership categories: Manufacturers and Suppliers; Engineers and Consultants; Municipal and Utility Employees; Contractors; and Academia.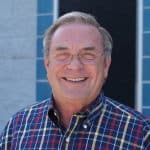 David Magill, Jr. — who passed away in January 2014 — was a pioneer in the chemical grout industry and was the first president of Avanti International, a company that he championed for more than 30 years. In 1990, Magill was one of the seven Charter Members of NASTT providing the initial funding to start our Society. He was an icon in the chemical grout industry, led Avanti International since 1978 until his son Daniel took over leadership in 2008. Magill's passion and vision not only caused the infrastructure rehabilitation industry to flourish but helped commission NASTT as the premier source of trenchless engineering.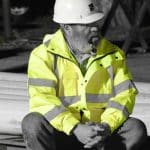 Ron Halderman graduated from the Colorado School of Mines and for the past 35 years has been working in the drilling industry. For 27 of those years, Halderman has been a leading figure in the horizontal directional drilling industry. Today, Halderman is director of horizontal directional drilling for Mears Group. He has helped innovate many of the procedures currently being used by HDD contractors and consultants throughout the world. He holds a patent titled "Apparatus and Method for Recirculating Mud When Drilling Under an Obstacle," and has applied for a patent on the Mud Recovery System to be discussed at this year's Power Delivery Design Conference.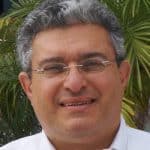 Kaleel Rahaim is a graduate chemical engineer from Mississippi State University.  He has experience in many different aspects of engineering such as project and process engineering and has been involved in the thermoset polymer industry for over 30 years.  His current position is business manager of pipeline remediation polymers for the Thermoset Resins Division of Interplastic Corp.  Rahaim served on the NASTT Board of Directors from 2006 to 2011 and is involved with many other trade organizations for the trenchless remediation industry.
The class will be formally inducted into the NASTT Hall of Fame at the 2015 NASTT No-Dig Show in Denver, which takes place March 15-19.