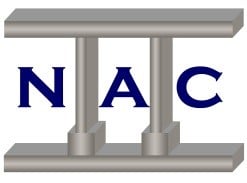 Several distinguished members of the construction industry were elected to become the newest members of the National Academy of Construction (NAC).
The 2016 class includes 30 new inductees. Three hundred industry leaders were considered for the NAC's rigorous nomination and election process. The members of the Class of 2016 were officially inducted into the NAC Oct. 20 during the NAC annual meeting in Napa, Calif.
"The new members of the National Academy of Construction represent the best of the best of those who have distinguished themselves through stellar careers and contributions to the engineering and construction industry," said Wayne Crew, general secretary of NAC.  "Our mission is to recognize these leaders and to share the academy's reservoir of expertise in all facets of the built environment in service to our nation."
RELATED: Edgerton Elected to National Academy of Construction in 2015
The National Academy of Construction, established in 1999, is an organization of industry leaders, construction users, engineers, designers, constructors, consultants, attorneys, sureties and academics who have made outstanding contributions to the engineering and construction industry. In addition to being a personal honor, election to the NAC allows members to volunteer their expertise to a variety of organizations, governmental and nongovernmental, for the betterment of the industry as a whole.
The new members of the academy are:
Adams, Hank
Peter Kiewit Sons' Co.
Borrone, Lillian 
Eno Center for Transportation
Brewer, Joseph
The Dow Chemical Company
Burchette, Wayne
Wood Group Mustang
Cabano, Louis
Pathfinder, LLC
Casso, Mark
Construction Industry Round Table
Cavallaro, Richard
Skanska USA, Inc.
Clough, Wayne
Georgia Tech
Corwin, Art
Moretrench
DeNichilo, Nick
Mott MacDonald
Dunn, Stretch
BE&K (ret.)
Grewcock, Bruce
Peter Kiewit Sons', Inc.
Hinman, Jacqueline
CH2M
Iseley, Tom
Trenchless Technology Center
Leketa, Tony
Parsons Government Services
Lewis, Mike
Colorado Department of Transportation
Lichtig, Will
The Boldt Company
Oneglia, Ray
O&G Industries, Inc.
Peck, Blake
McDonough, Bolyard, Peck (MBP)
Pena-Mora, Feniosky
NYC Department of Design and Construction
Raines, Bob
U.S. Department of Energy
Rowings, Jim
Kiewit Corporation
Russell, Don
Vanir Construction Management, Inc
Schwegler, Ben 
Walt Disney Imagineering R&D
Sleiman, Sam
Massachusetts Port Authority
Temple, Bo
Temple Enterprises, LLC
Van Epps, James
Parsons Brinckerhoff
Warne, Tom
Tom Warne and Associates, LLC
Waters, Darrell
Fluor Enterprises, Inc.
Westney, Dick
Westney Consulting Group, Inc.